Hello! My name is Dina Konovalova (aka Dinkoobraz), and I would like to tell you about the creation of my design for two children's board games.
I have been working as an illustrator for about two years, and one of my dreams was to create illustrations for board games. My friends and I really like to spend evenings with board games. So you could say that I am familiar with the world of board games.
After about a year of work, I received an offer to design a children's board game about the English alphabet, called "Zverobukvy" and published by St. Petersburg-based publishing house "Banda Umnikov". This card game includes cards with animals or objects and cards with English alphabet letters. While playing, children unconsciously learn to remember letters and names of animals. The game contains different sets of rules—for different levels of English language knowledge.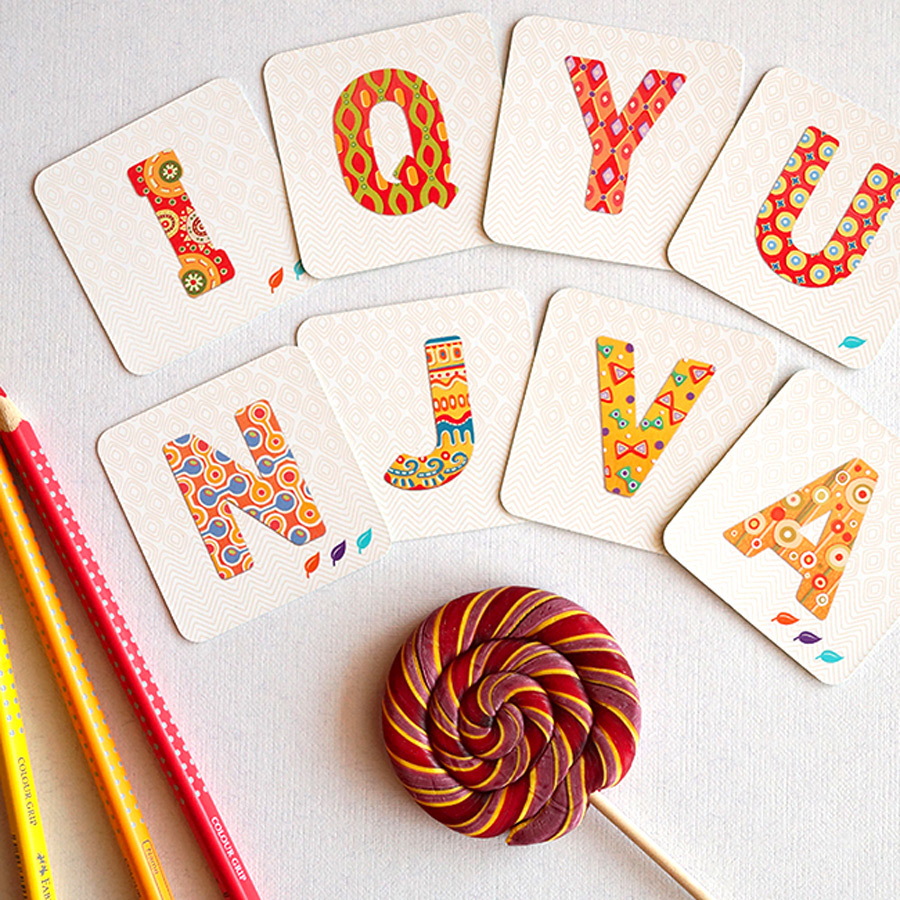 My task in this project was the creation of unique patterns for each letter. This pattern ought not to be linked with words, beginning with a letter from the alphabet. For example, "apples" should not be linked to the letter "A". Instead, the patterns should be more abstract. However, my client warned me: the first game with Russian alphabet illustrations was done by several illustrators. And this new edition could not be done by a single illustrator in time. But I wanted to cope with it myself, it was a matter of honor! I wanted to draw all alphabet illustrations myself.
This is my final illustration: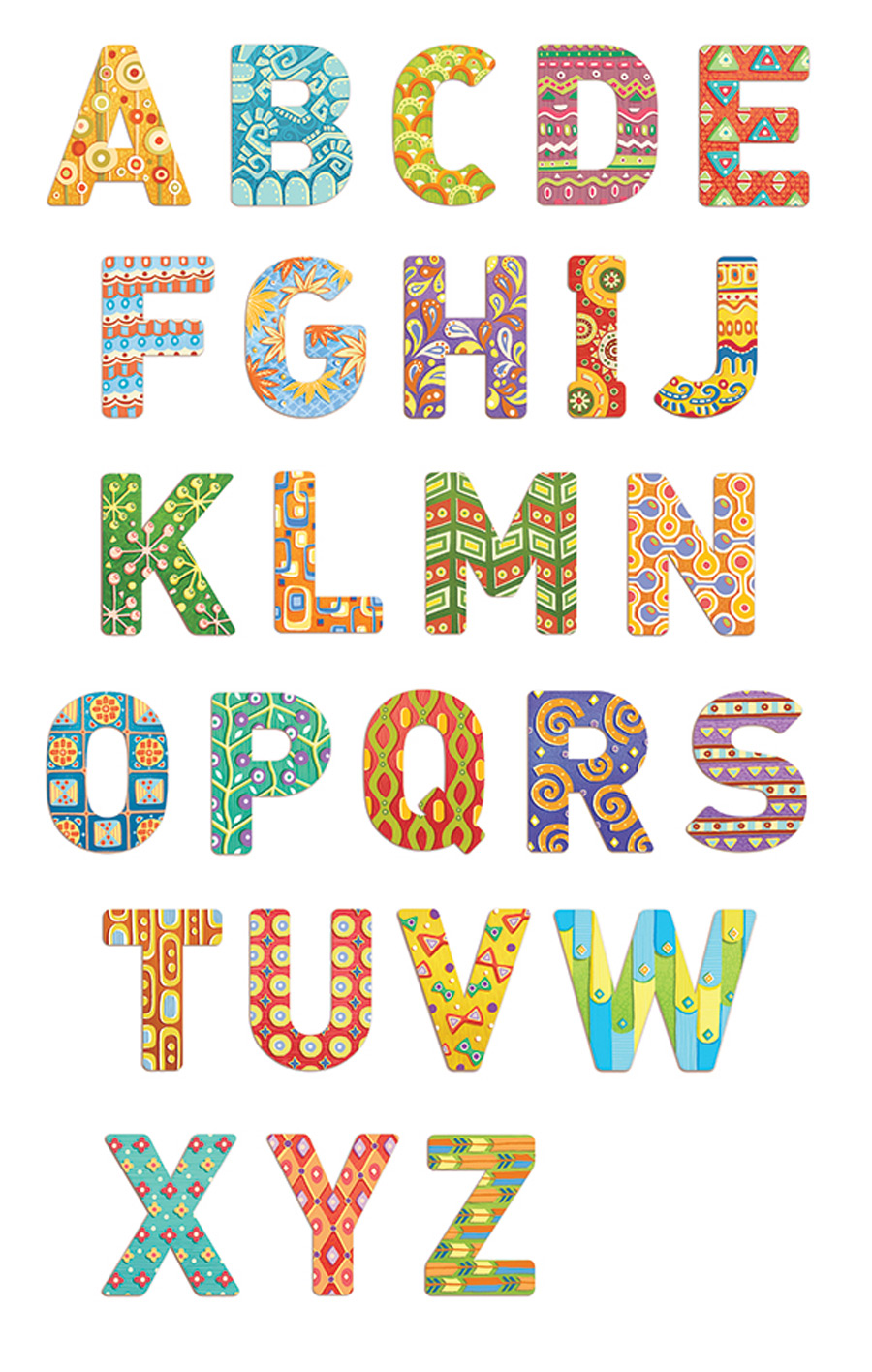 For inventing different patterns I used a simple method—I was inspired by random objects. The first objects come to mind. For example, for the letters B, D and О I used ethnic ornaments, for N – dumbbells, for Z – arrows and feathers, for A and K – dandelions, for O – stove tiles, for G – pineapple, for Q and Y – jester's costume. These seem to be very random objects! But, in this case it turned out to be a stack of nice pencil sketches.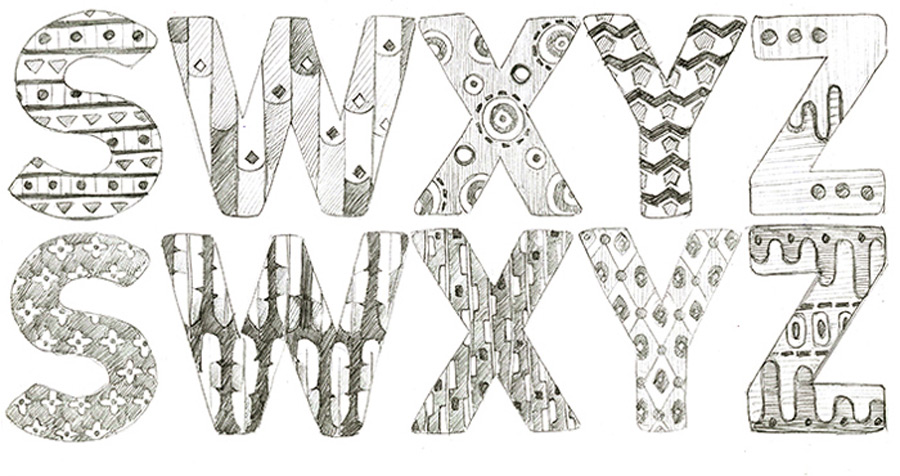 All final illustrations were painted in Photoshop. I tried to create the warmest and most vivid images, so each letter contains many textures and color transitions. Of course, you cannot see the details on small cards, but it gives a feeling of craftsmanship to the picture.
Almost at the same time when I was working on this project, I received an offer from another publisher of children's and family board games, it was "Prostye pravila" from Moscow. This team specializes in a particular kind of board games—their games are aimed more at emotions than education.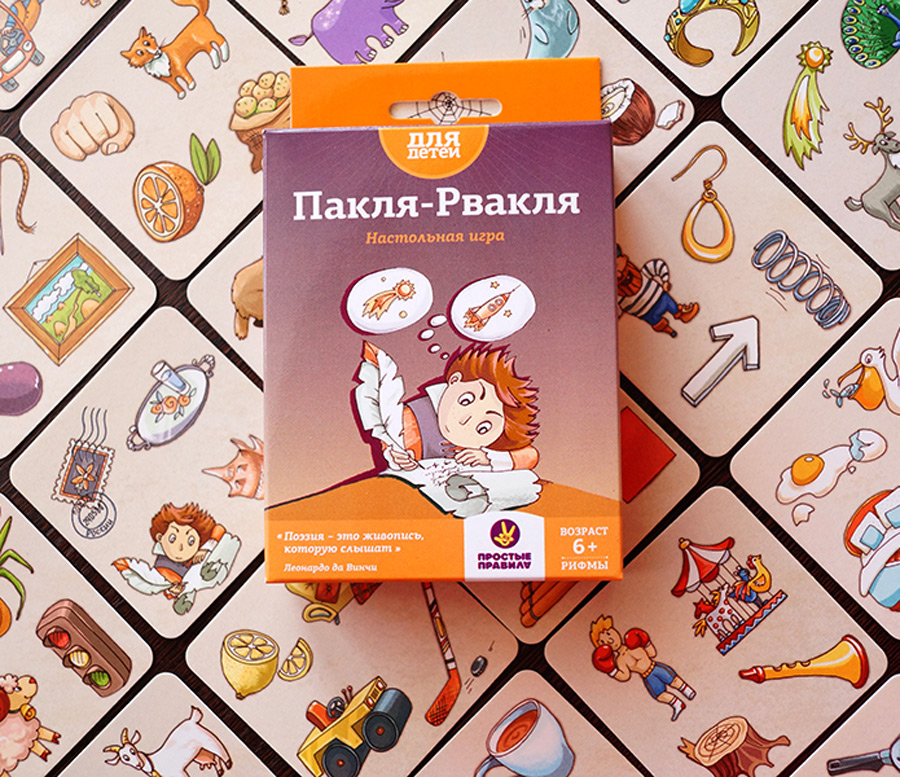 Unlike the previous project, I had to design the entire game. This task included 60 cards with four objects on each of them and the illustration for the game box. The game consists of drawing up rhyming pairs (or more) objects. The rules are very simple: the player has to lay six cards on the table. The first gamer who can rhyme objects from the cards picks up these cards himself. They add new cards from the deck, and play continues until the deck runs out. The player who has collected the most cards is the Honorable Rhyme-winner!
I had to create 240 small pictures for this project consisting of simple objects. I started with normally sized sketches of objects—as these will be printed on the cards. I ended up with a stack of sheets with cute pictures printed on them.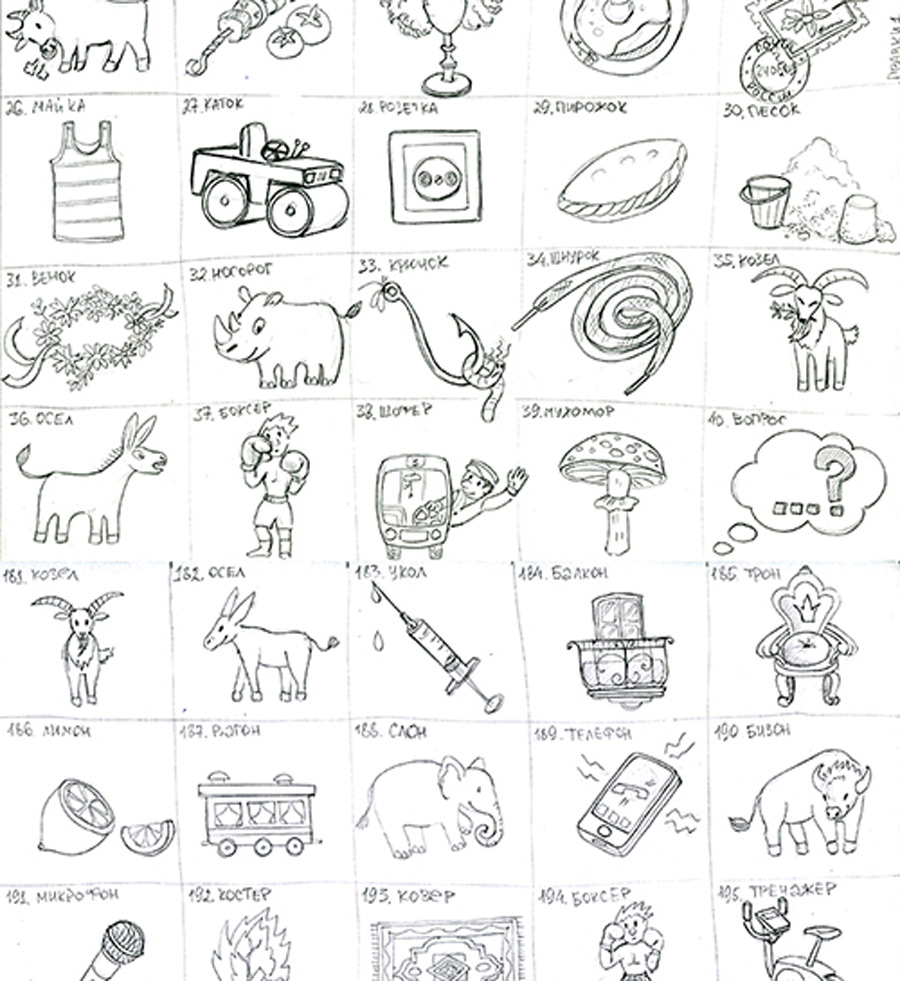 The client liked almost all of the sketches. I did not have much time to create the final illustrations, so I chose a fast drawing technique: hand drawn outlines, scanning and coloring them in Photoshop.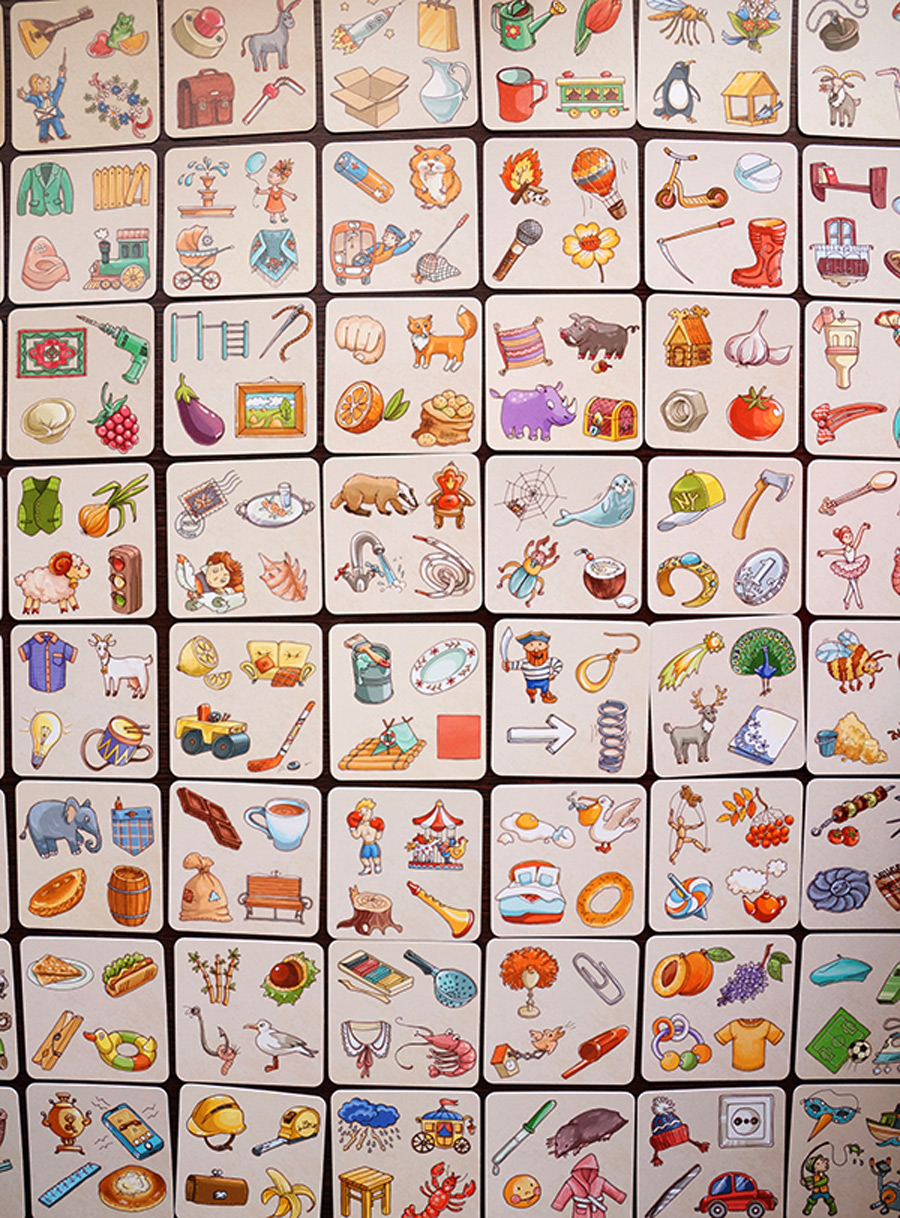 I tried to choose harmonious colors for each card, and to place objects to create a funny story: for example, the cat wants to eat the sausage, or the fox looks like it was punched in the jaw.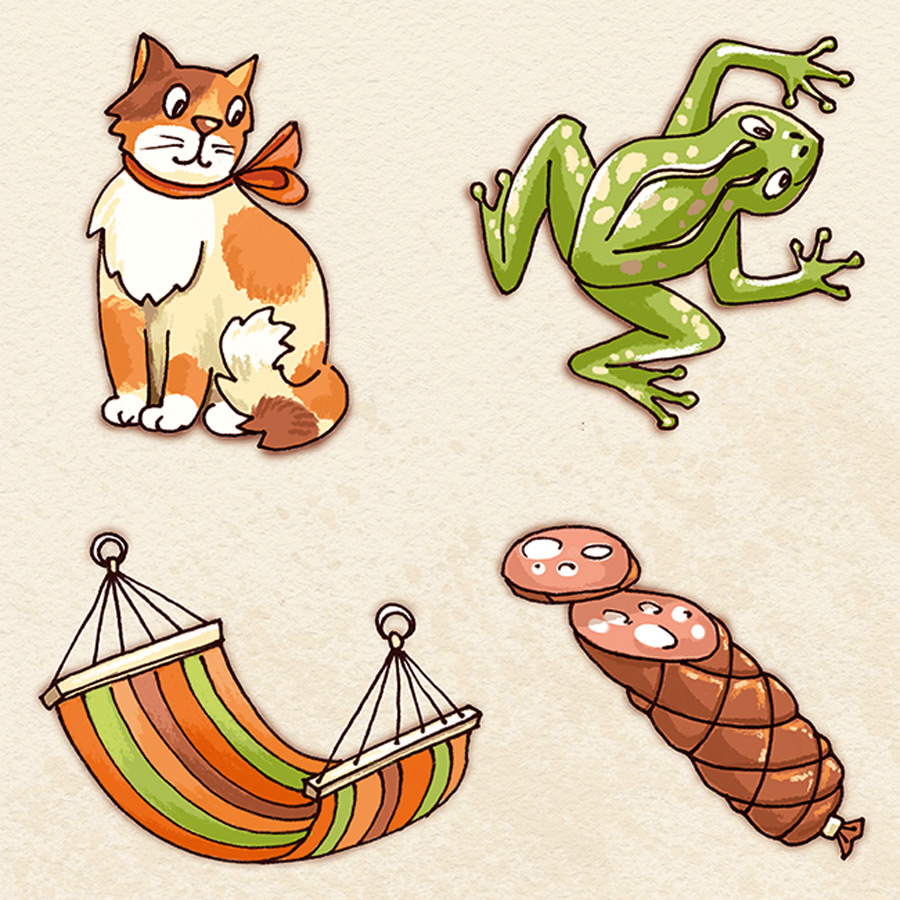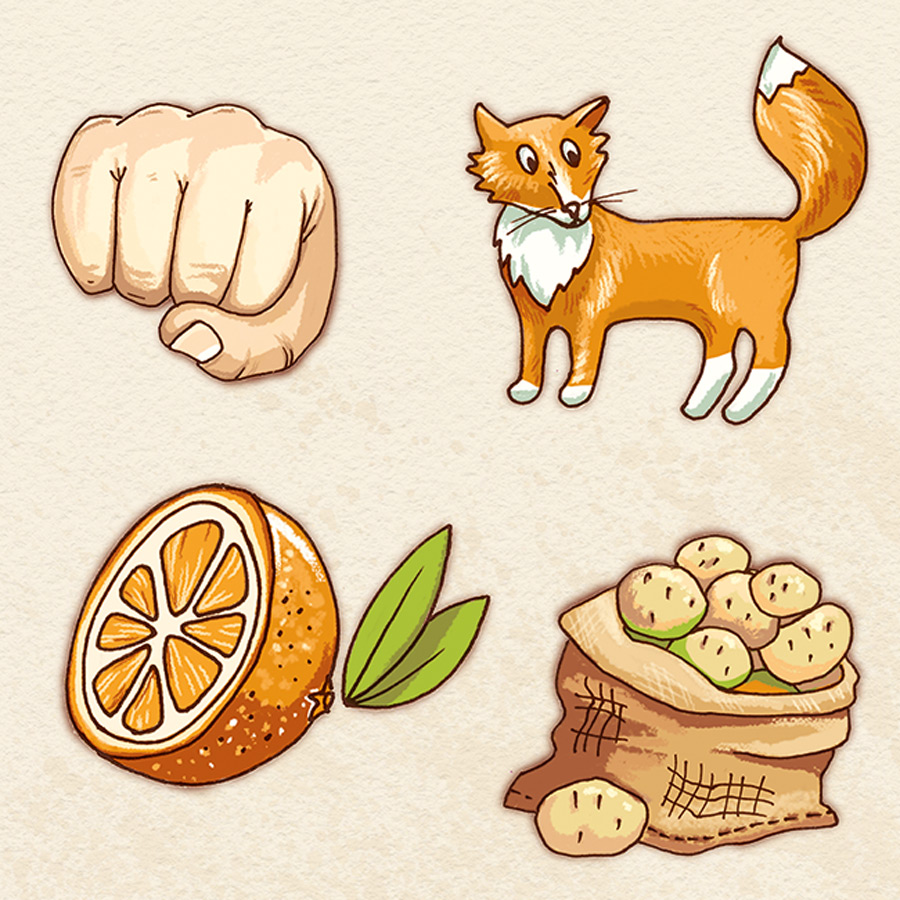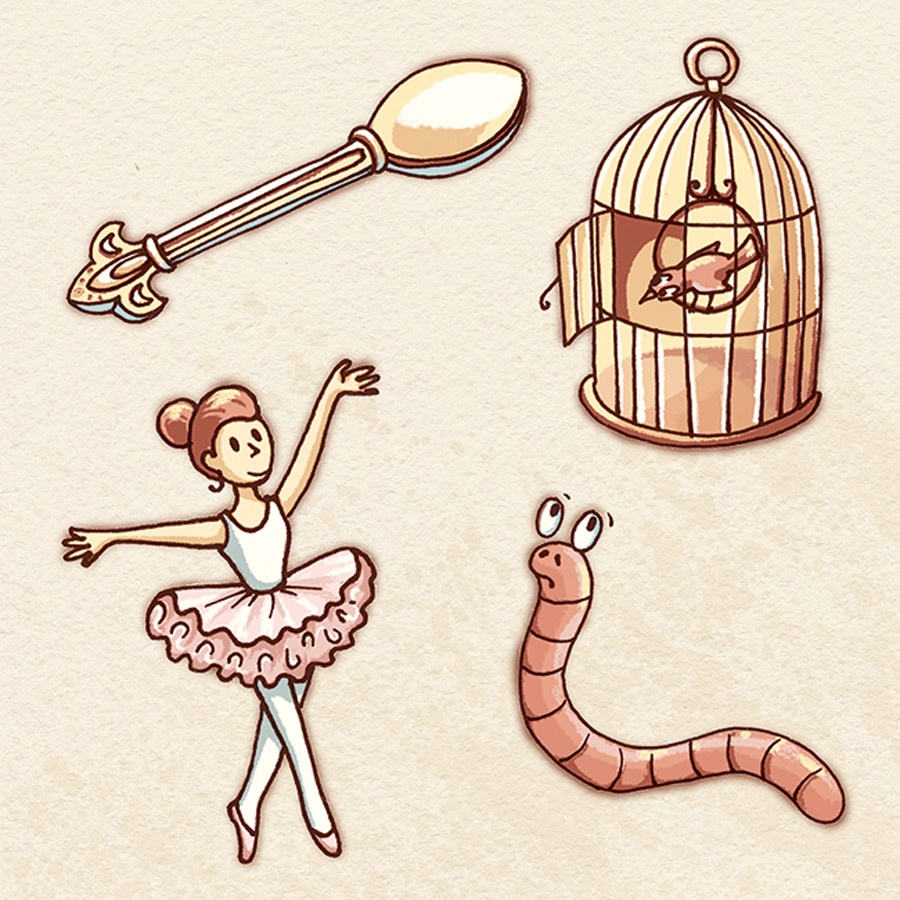 This worm is horrified of the bird in the cage!
From all sketches of the poet-boy that would feature on the box of the game, the most studious was chosen.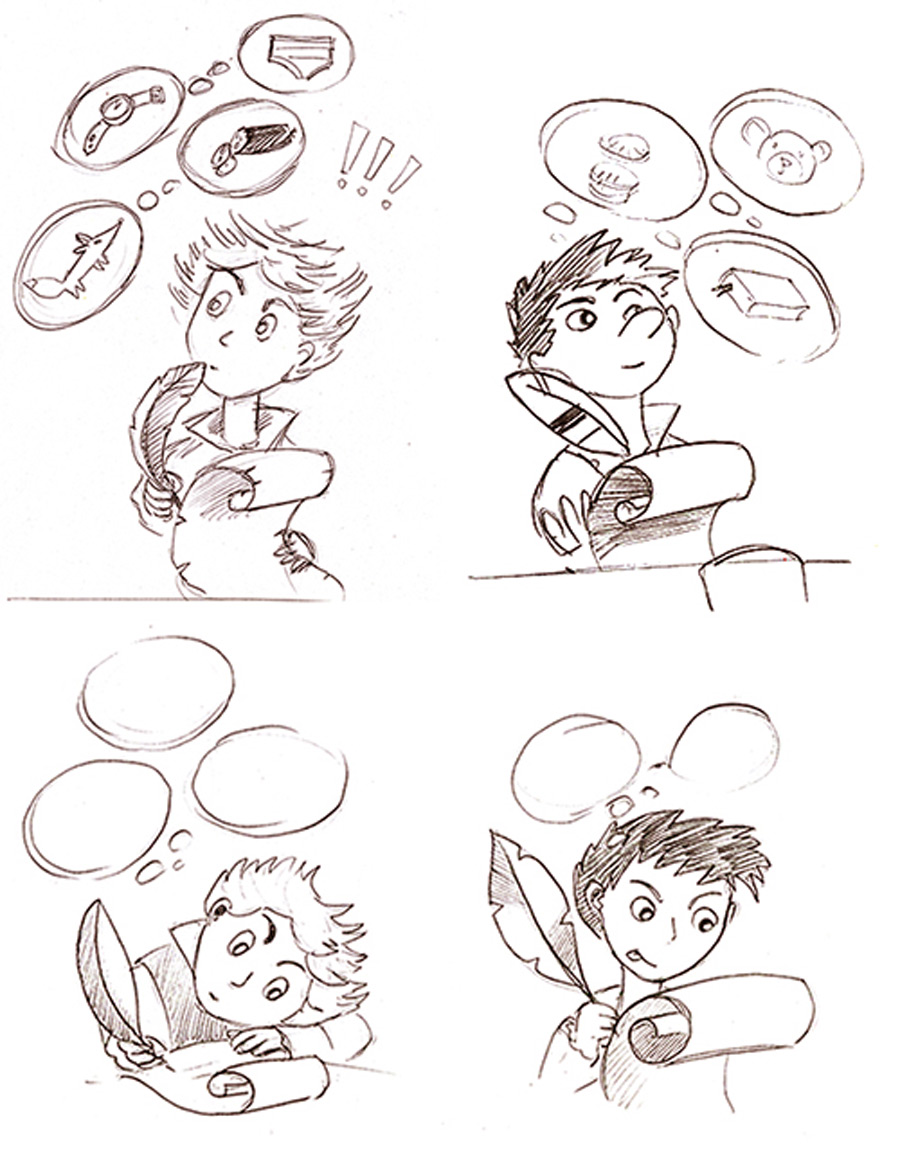 And then we could exclaim hurray!—Both games were ready and could go on sale! I was very happy to receive author copies of the games! To consider, to touch, to make photos for the portfolio … I had great fun, I really enjoyed it! I am proud of my participation in the creation of children's board games. I am very pleased that my work is useful and that it delights kids. I am planning to continue to participate in such projects, and perhaps my illustrations will appear on the shelves of toy stores, not only in Russia. And so a new ambition came about—namely, to create illustrations for board games not only for children, but something like "Small World" or "Munchkin"… Dreams usually tend to come true, and I really believe they will! Thank you very much for your attention!
Photo credits: Dina Konovalova / Used with permission.
Did you like this story? Please share or comment. Go to this page to submit a story yourself. Subscribe to our online magazine here!