Hello! We are Jacob Brosius and Shane Siever, third year industrial design students at Philadelphia University. In our second year of our program, we were asked to develop ways of changing the experience and relationships between players by making changes to the standard Stanton Chess set.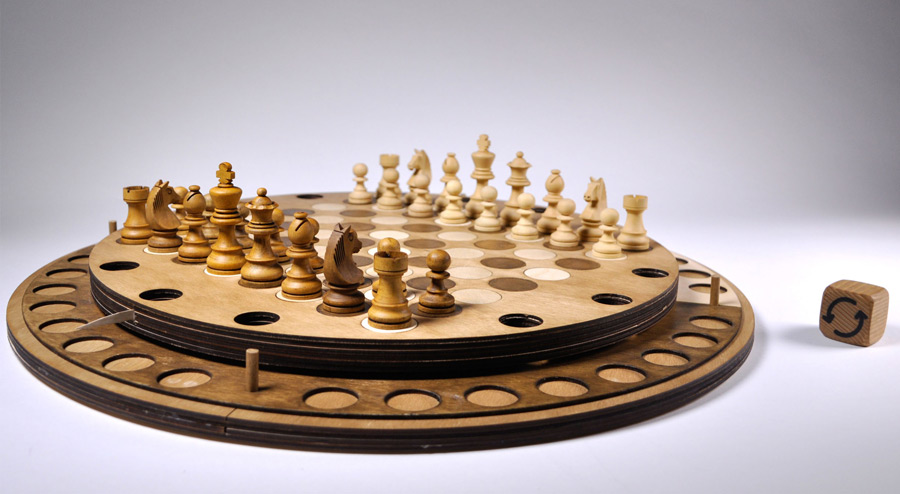 Our variation, Chess Roulette, is an experience that introduces the idea of chance into a centuries old game of strategy. Our design stays true to the original game with the added use of a die. This die, when rolled, could grant your opponent or yourself the opportunity to spin the playing board and potentially switching the pieces that you will be playing. This chance allows players of unequal skill to become worthy opponents.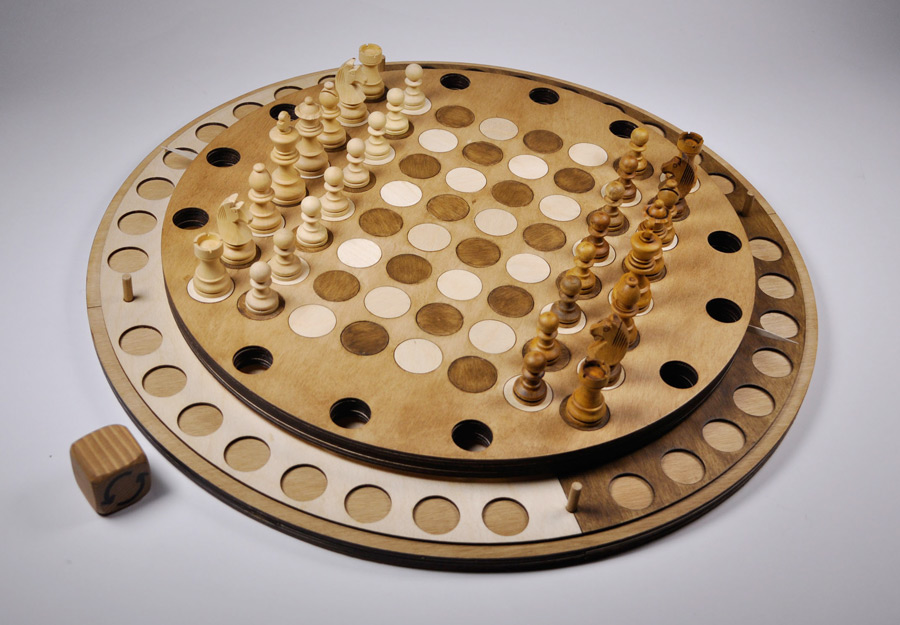 The board consists of the normal playing board mounted on top of second surface, which acts as an indicator of each opponent's side.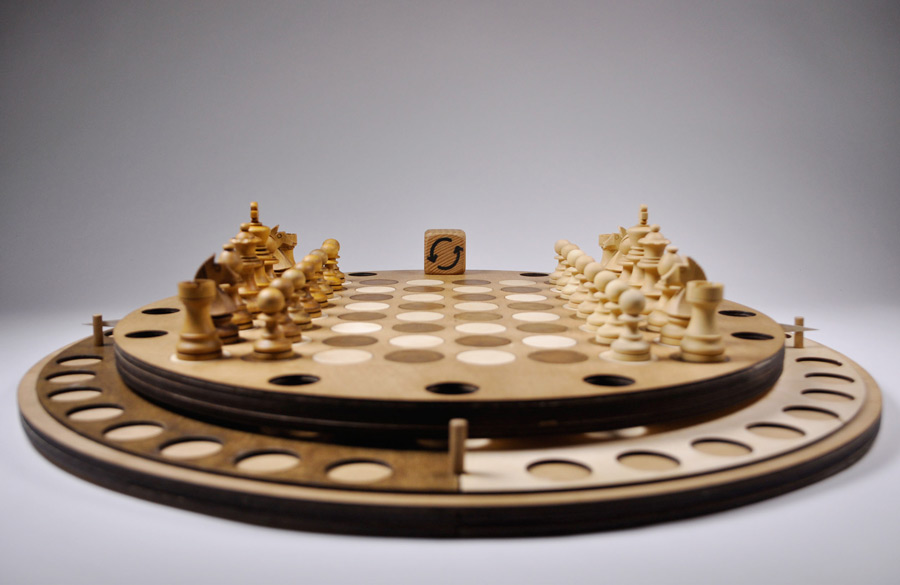 To start, you set the game board up the same way as play standard chess. You must also orient the two sides to be equally placed on the two player sides underneath the spinning board.
The game is played as normal until you or opponent captures a piece.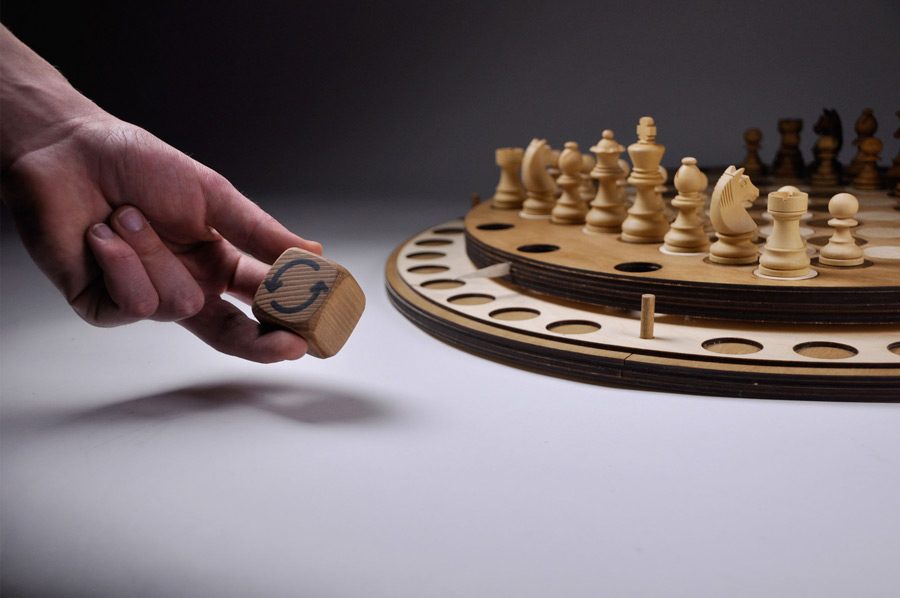 When a piece is captured the opposing player gets to spin the die. 2 of the 6 sides of the die allow you to spin the board.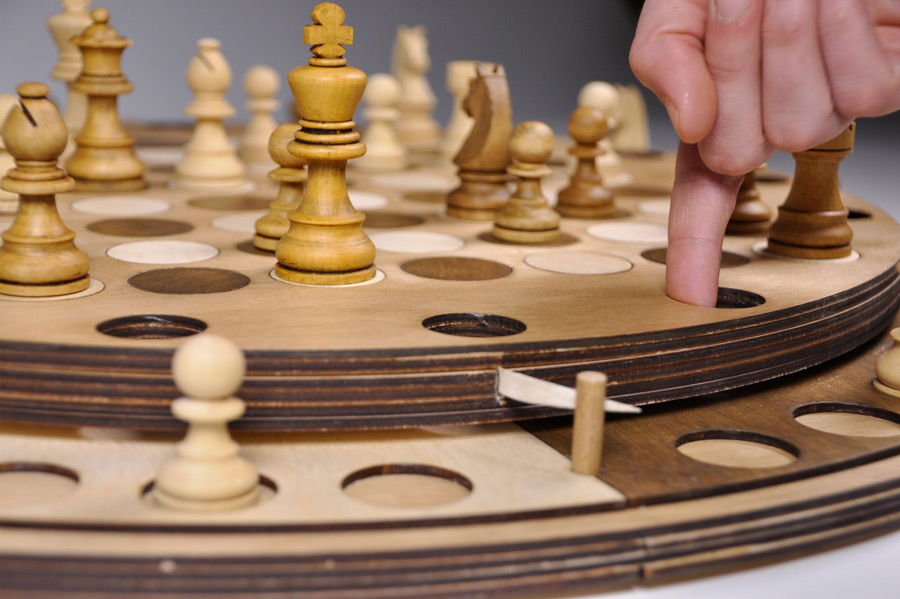 If you roll a spin, you test your luck again to see if you get to switch the pieces you are playing (done by the rotation of the board). All captured pieces become pegs on the outside of the board creating variable amounts of friction between the tickers. The captured pieces can be placed anywhere around the outside of the playing board adding a new element of strategy to chess.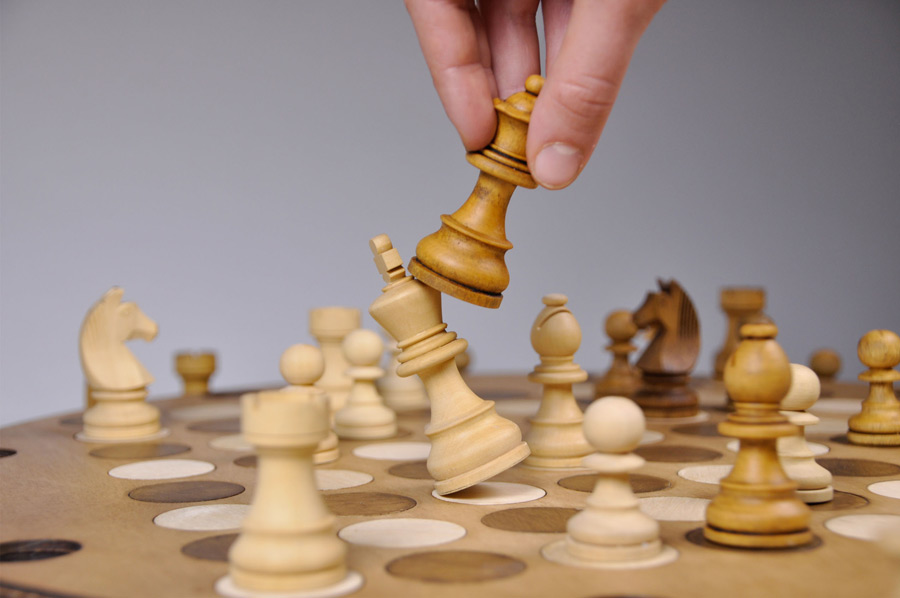 The game is won by capturing/check mating your opponents King piece, as is practiced in standard chess rules.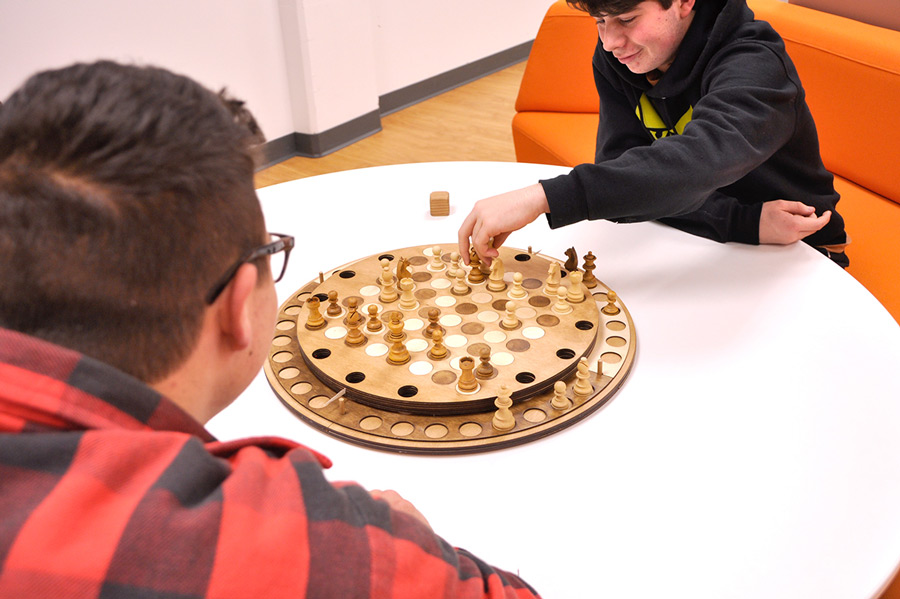 Chess Roulette did indeed change the relationship, experience, and strategy used by players. The relationship between players was more interactive and engaging as players were more prone to conversation. The experience of the game, physically spinning the board and rolling the die, infused a level of play unlike before of very calculated motions. Finally, the strategy of chance was created. Players were apprehensive or eager to capture pieces and take the chance of spinning the board.

Did you like this story? Please share or comment. Go to this page to submit a story yourself. Subscribe to our online magazine here!