We are a group of four students from the Oslo School of Architecture and Design who worked together to make a chess game for children. Currently we are doing our masters and have split up into different design directions; product design, interaction design and service design.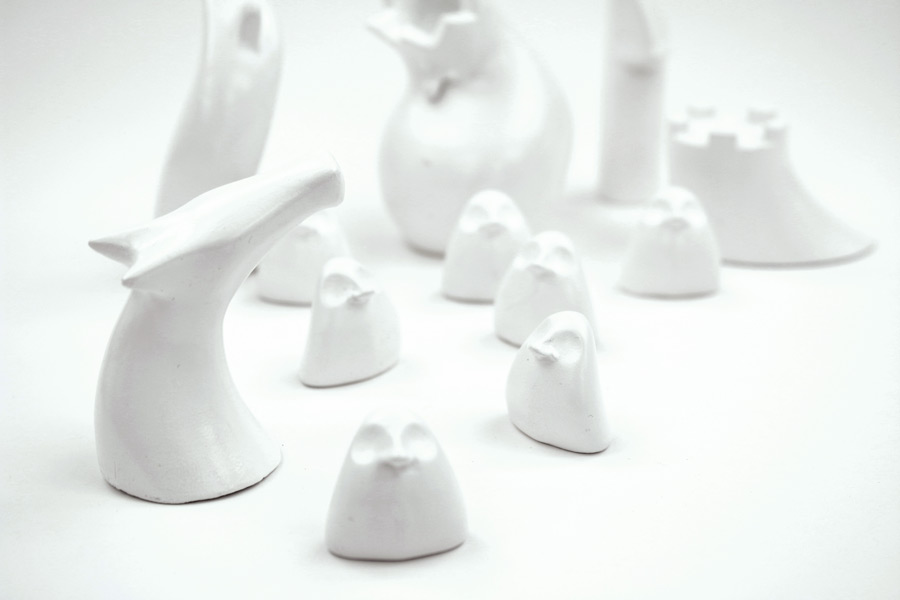 The idea for our chess game was born during a school task. The assignment was to design a chess game for children with pieces that could be produced by injection moulding.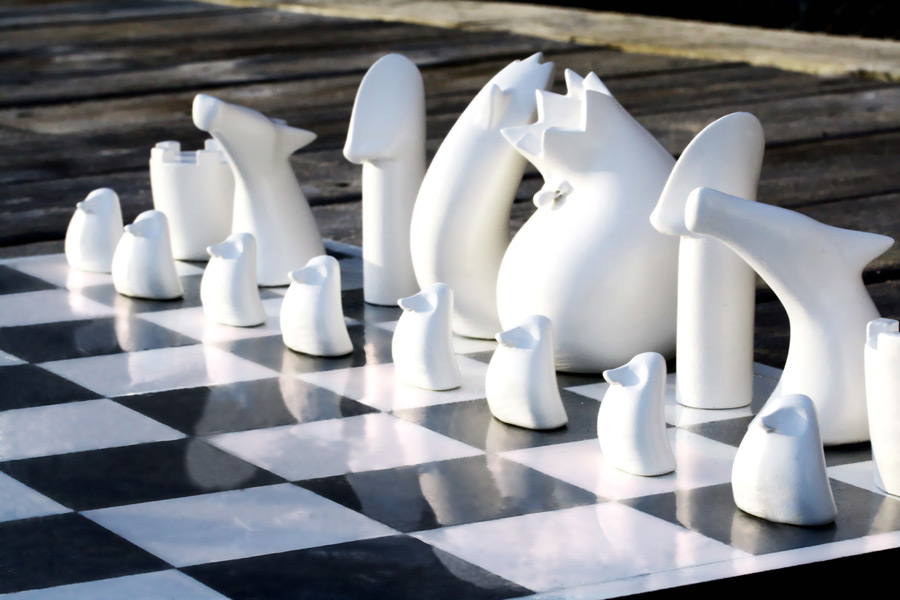 We discovered, through user studies with children at an elementary school, that one of the main struggles for the children who were beginners in chess was to learn the different moving patterns of the different chess pieces. So we asked ourselves: How can we make it easier for children to learn chess?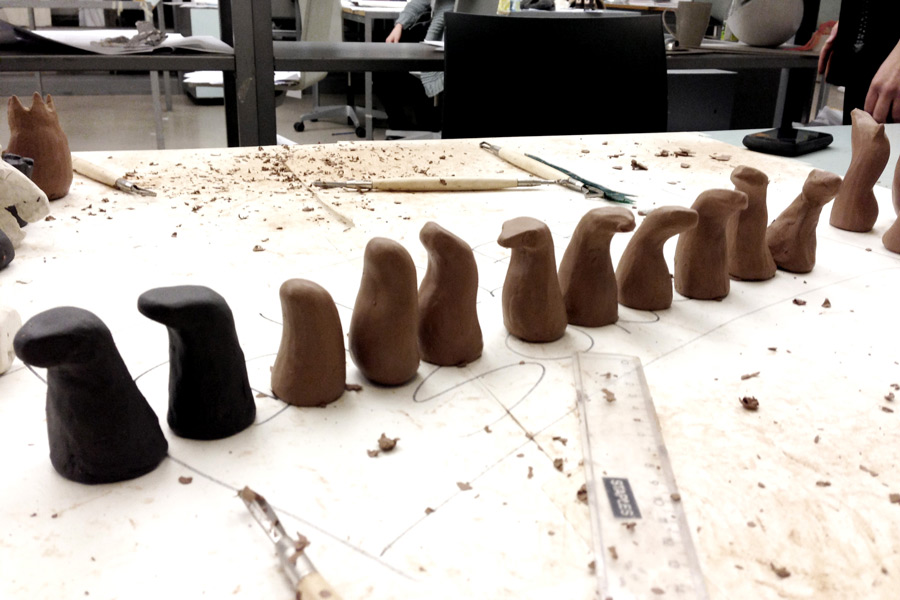 We decided to take our observations further and focus on how to teach and communicate the different moving patterns of the different chess pieces. This led to the following design challenges: How to make the chess pieces more intuitive and self-explanatory? How to communicate personality and direction of the different chess pieces throughout the design? And so we started exploring different characters by making prototypes with clay. We had a lot of fun!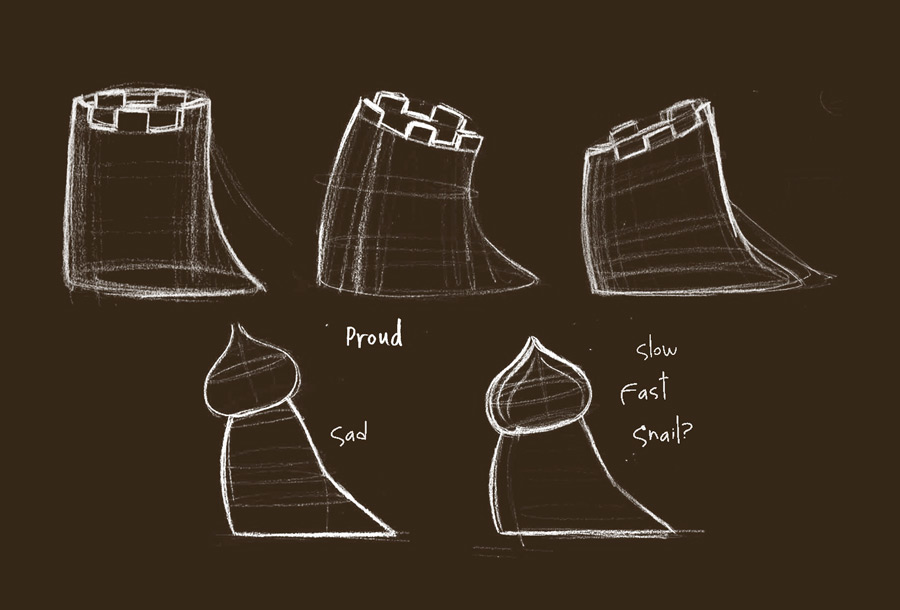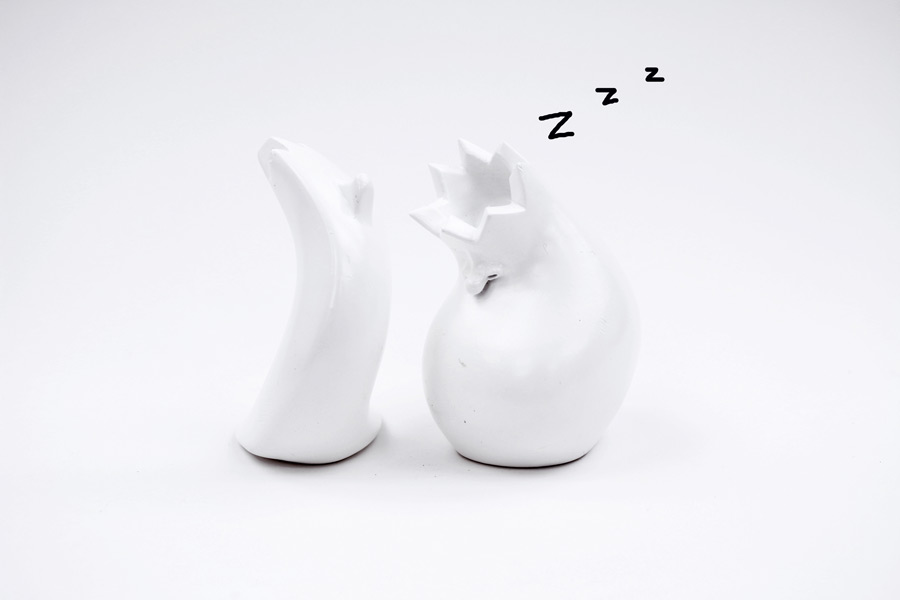 Analyzing the different chess characters, we wrote down their personality traits, which we tried to reflect in the new design. For example the King is usually the most passive character in the game, so we illustrated this by designing him sleeping. The tower often becomes active a bit later in the game, we illustrated this by making him a slow-looking figure in a relaxed position. The Queen on the contrary has a strong and erratic look, because she is the only character that can go and be anywhere. The horse is turning its head to insinuate that it is going to the side. The farmers in front are naive and are being used more as a tool, so we made them in a smaller size, to illustrate that they are worth less in the game.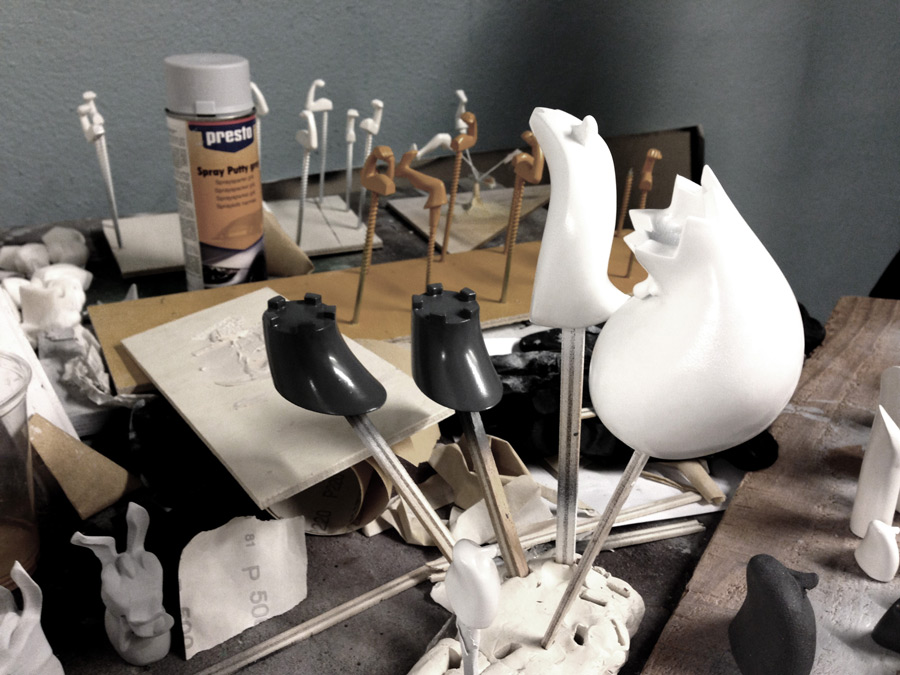 We drew all the characters in Catia and 3D printed them. After printing we spackled them, painted them with spray paint and made them ready for testing. We painted them white and grey, instead of black, to make the difference smaller between the two sides. This reduces the risk of an obvious good and bad side.
Testing the game on elementary school children, we got an unexpected surprise: Our chess pieces are also fun to play with outside the chess board! The testing was successful and the children seemed to like our idea of letting the pieces' personalities shine through in the design.
Thank you for reading our story. If you want to check out more about us, you are welcome to visit our websites:
Malin Engvall
Ingrid Johanna Fløgstad
Samra Avdagic
Marthe Marie Christensen

Did you like this story? Please share or comment. Go to this page to submit a story yourself. Subscribe to our online magazine here!