Hello my name is Conor McGoey and I am from Thunder Bay, Ontario. By day I build timber frame homes and cottages, by evening I'm a father of three and by night, when I should be sleeping, I create board games. My game Summit is currently on Kickstarter looking for funding for more art and to order the minimum print run.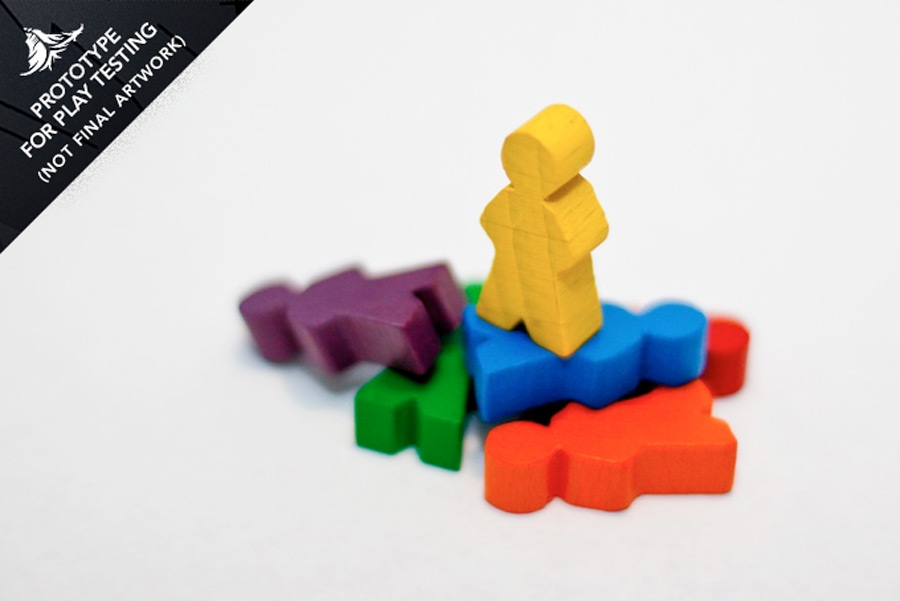 I came up with the idea and mechanics for Summit while lying awake in bed Christmas Eve of 2014. I wanted to create a game with a theme I hadn't seen before (I hadn't played K2), where I put characters in a life or death environment with the ability to directly affect each other's survival.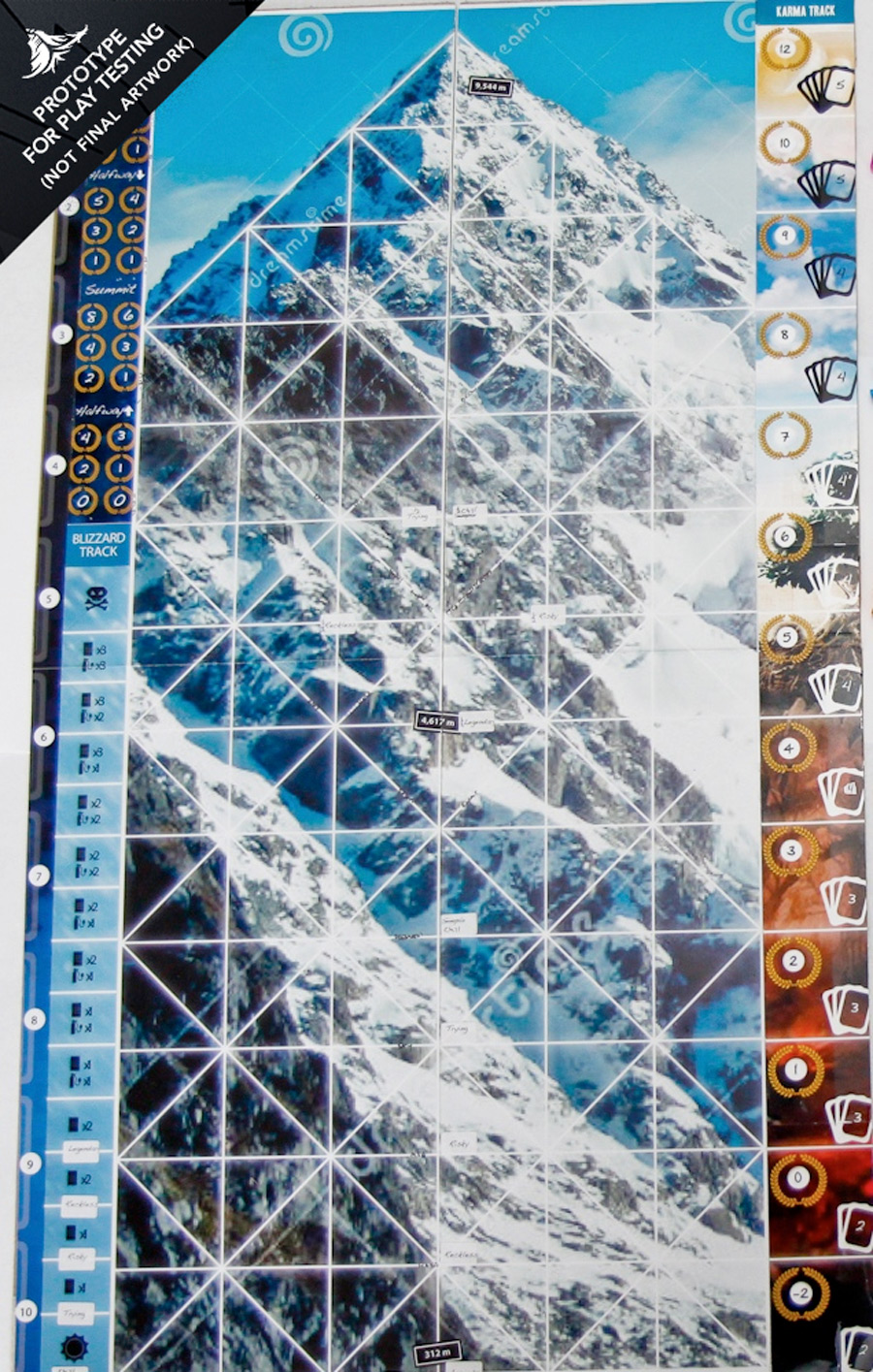 I love board games for the social aspect, I love laughing and playing with friends and family, and I'm the game guy in our group. I know how tricky it can be to pick the right game for the right group of people. I wanted to design a game that can be played by anyone with any style.

The original prototype of Summit was done with a Sharpie on a pizza box, it looked rough but the mechanics worked. I spent the next year refining the rules and cards (over 180 unique cards in 3 decks) through non-stop play testing and questionnaires. I then approached Jordan Danielsson of Lost Art, a local artist and graphic designer who made the game attractive and therefore more engrossing to play. My game, combined with his art, has been getting great reactions across Canada and from American reviewers.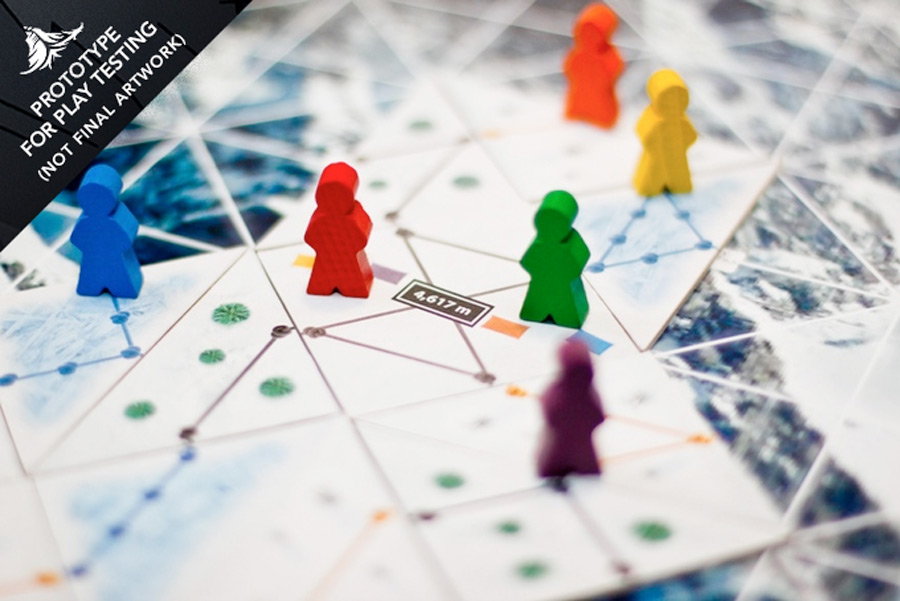 I describe Summit as a survival race where players are as worried about surviving the mountain as they are about their opponents.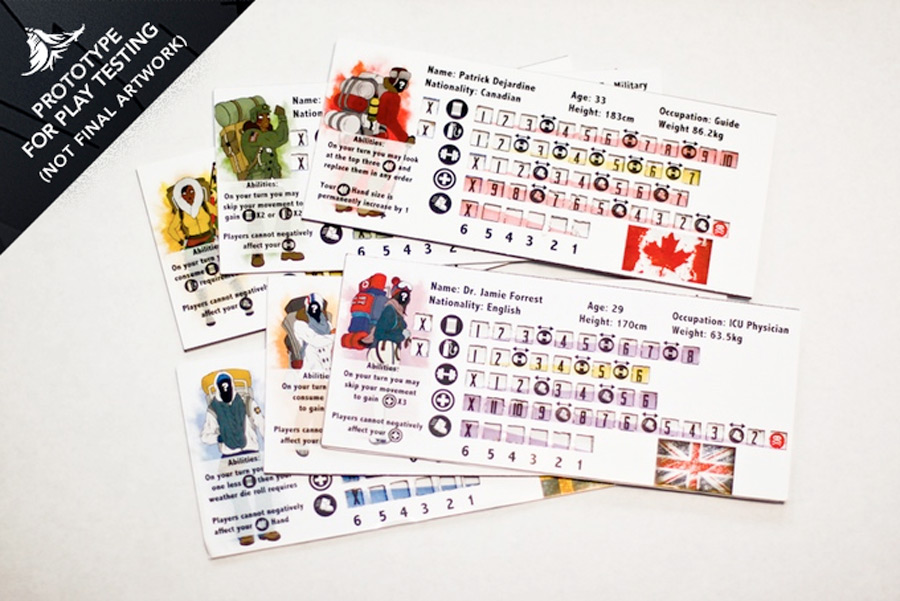 It's a triangular tile placing, tile manipulation, point to point movement, route building, dice rolling, competitive, "take that" game with a little area control, and press your luck along with variable player powers and variable phase order. As players compete for pole position they are able to use the Karma cards to actively help or hinder their opponents in numerous ways. But players must balance their Karma carefully with their race points, as the meaner they are the lower their Karma score, and if they are too nice, they may help another player to victory.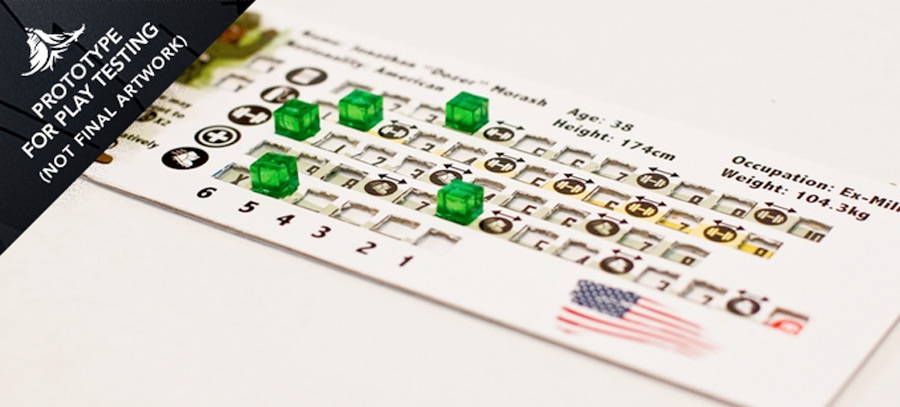 This mechanic, combined with the up and down nature of a mountain race means that there aren't run away leaders, and that anyone you affect going up, you'll see coming back down. Because of this, alliances, truces, and backstabbing are commonplace on this deadly mountain.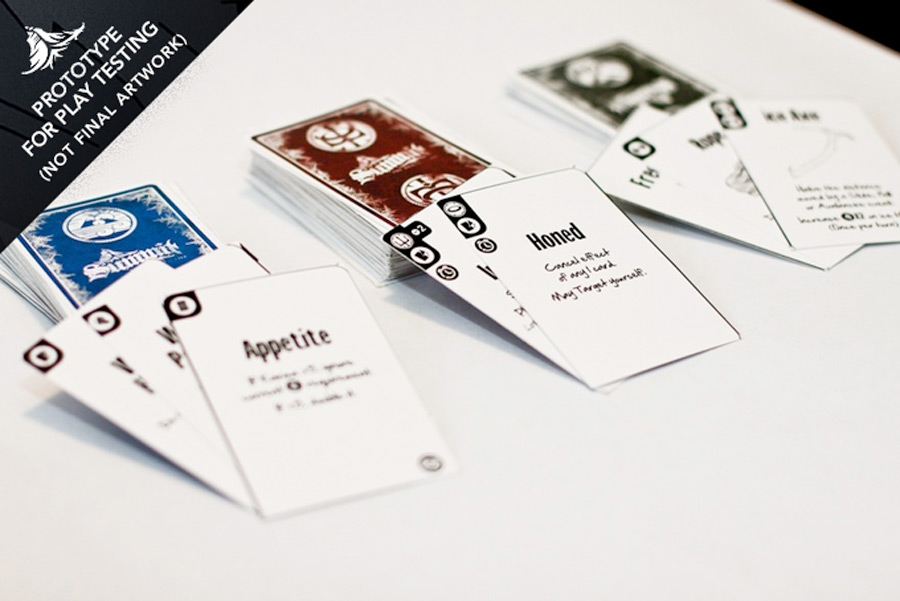 If that doesn't sound like your cup of tea, I've also created a cooperative and solo expansion where players must work together to conquer the mountain, and reach their highest score. It comes with all new components and cards to change the very goal and feel of the game.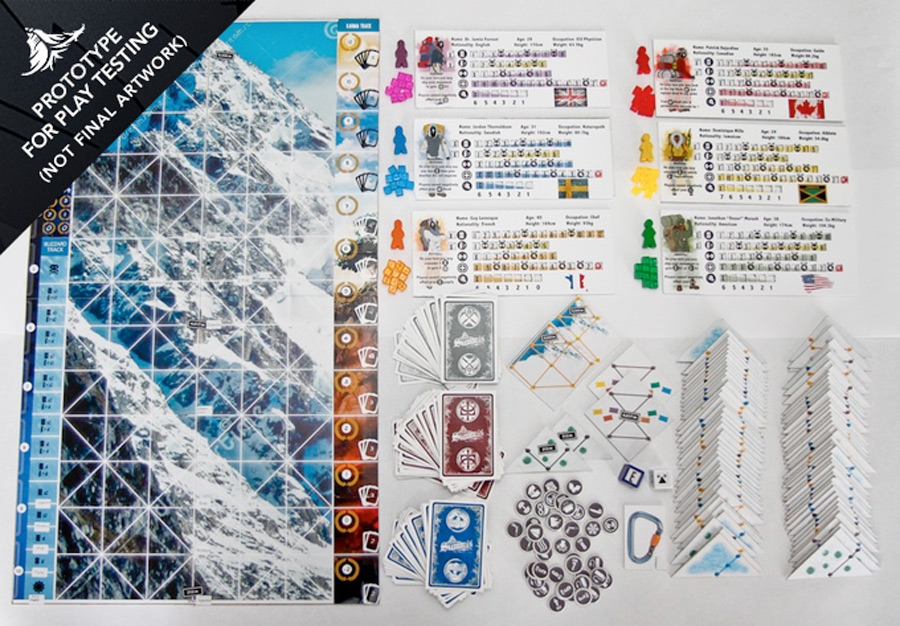 For more information, imagery and some videos check out the campaign, now live on Kickstarter.

Did you like this story? Please share or comment. Go to this page to submit a story yourself. Subscribe to our online magazine here!