My name is Tyler, I'm an artist, a marine, and a huge gaming nerd. I'd like to share with you my story on how our family business began crafting hardwood game boards.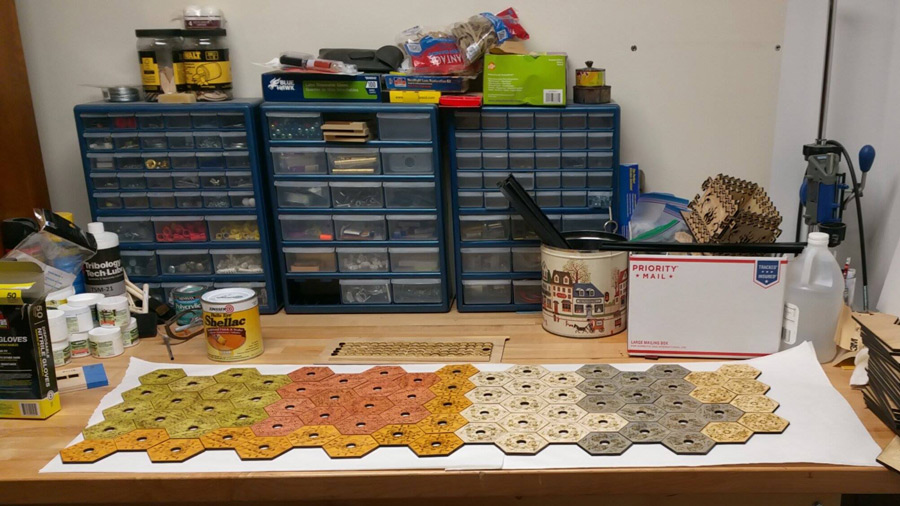 I've always loved designing, and after I got out of the Marines I decided to start my own local t-shirt business to get my weird drawings out to the world. It failed, utterly and completely, because I realized a bit too late in the game that I didn't care about fashion…AT ALL. So I travelled the world with my girlfriend for a few years, and after some time in Taiwan I came back to the U.S. with a brain full of new colors, designs, and art that blended with my own chaotic ideas. At that time, in early 2016, my father (who is an engineer), took me to the University of Louisville one day to play around with their laser machines.
It was love at first sight. My father and I had been playing with cool gadgets like CNC machines and 3d printers for years, but nothing came close to the beauty and detail the laser could provide. We knew that this tool was the ticket to combining both function and art, and all we needed was imagination.
So, what to make? Board games have always been a big part of my relationship with my father, and my whole family, but we had tried to make a Catan hexagon a couple years prior with the CNC machine, and were so disappointed with the outcome that we essentially gave up. But now with the possibilities that the laser could provide, we thought, let's try one more time. And so we did.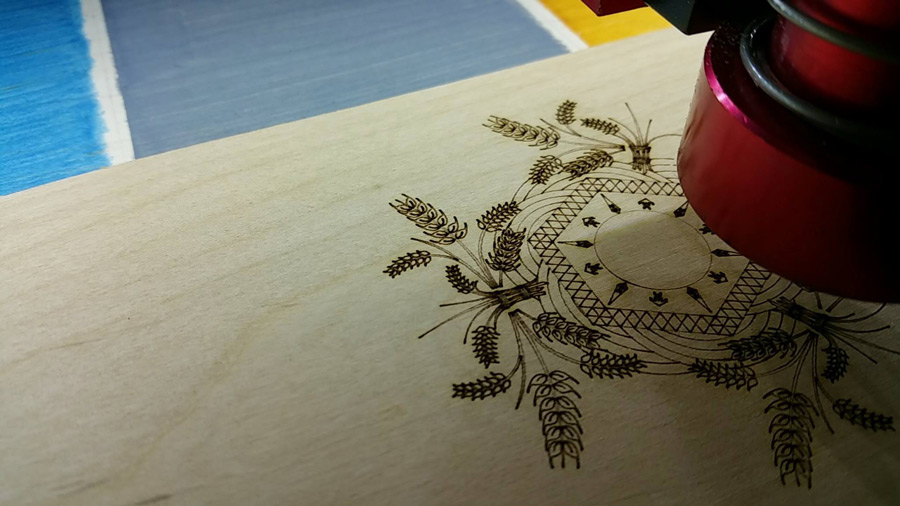 I'm a bit of a perfectionist, so the first prototype of the wheat hex took me two weeks to design. But once we had it cut it out, we could see the potential. We both started thinking, what if we could take the cardboard games that we love so much (almost like another family member) and elevate them into something incredible? Something that was both artistic and functional, a wooden masterpiece you could hold onto for years that would impress even the most pretentious of gaming nerds? We decided, yes, let's go for it, and so we started by redesigning the Catan board to address some of the functionality issues while turning it into something beautiful.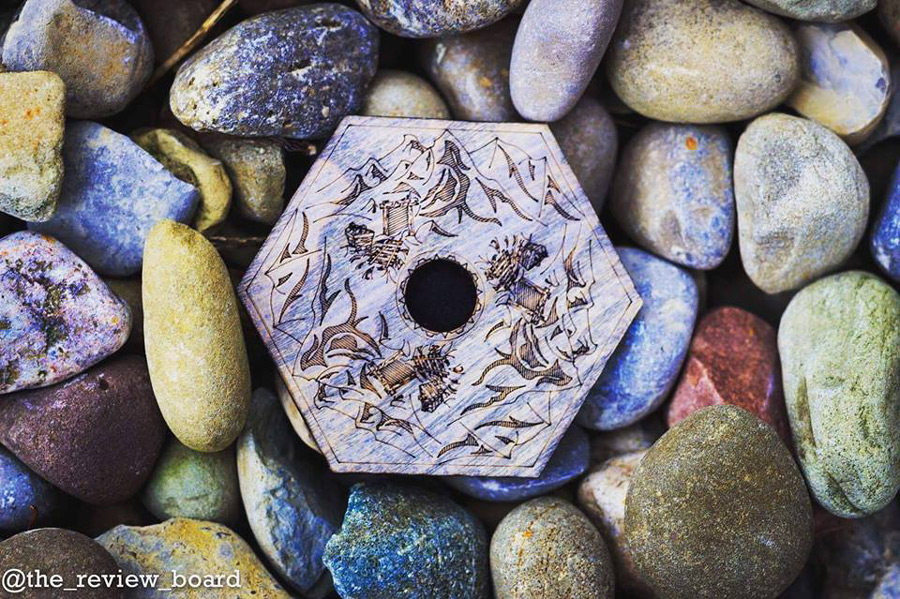 In the middle of 2016, my father purchased a laser machine and as he worked on the functionality of our board, I crafted the designs. At this point I was living in New Zealand for a semester abroad, and my day consisted of food, math, and designing. It was like I was infected with a Catan zombie virus, I couldn't stop until I had the entire vision out in front of me on my computer.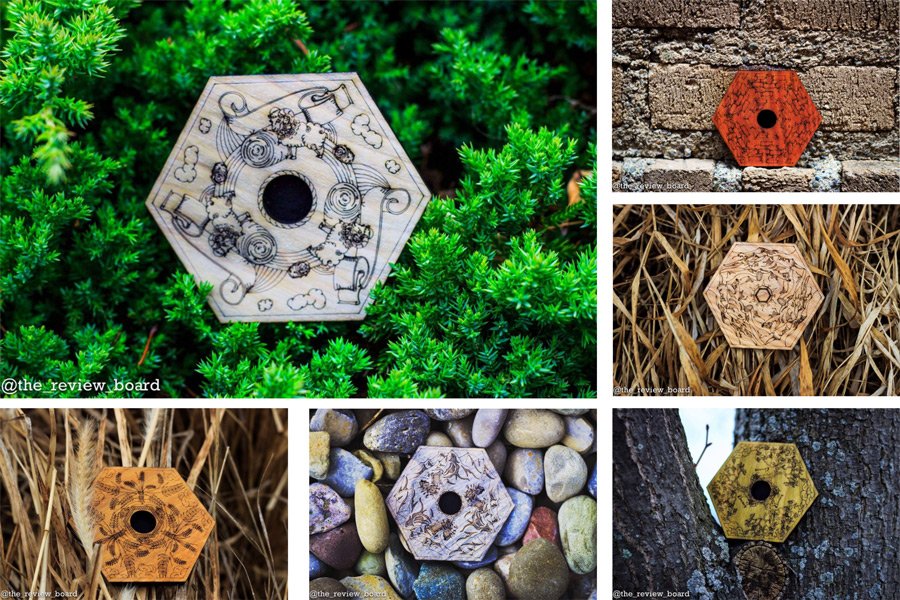 The frustrating part, however, wasn't the design, it was getting the art to look good on paper AND on a piece of wood after being cut. The laser machine is not like a printer, where you click a button and it figures out how to make it look perfect all on its own. You have to program every line to cut at a different speed, or temperature (voltage), to get that line to look right. And that's what took months, and hundreds of pieces of wood…and hours of sanity. The sheep hex, for example, took at least 10 prototypes before we found the sweet spot for the laser machine settings.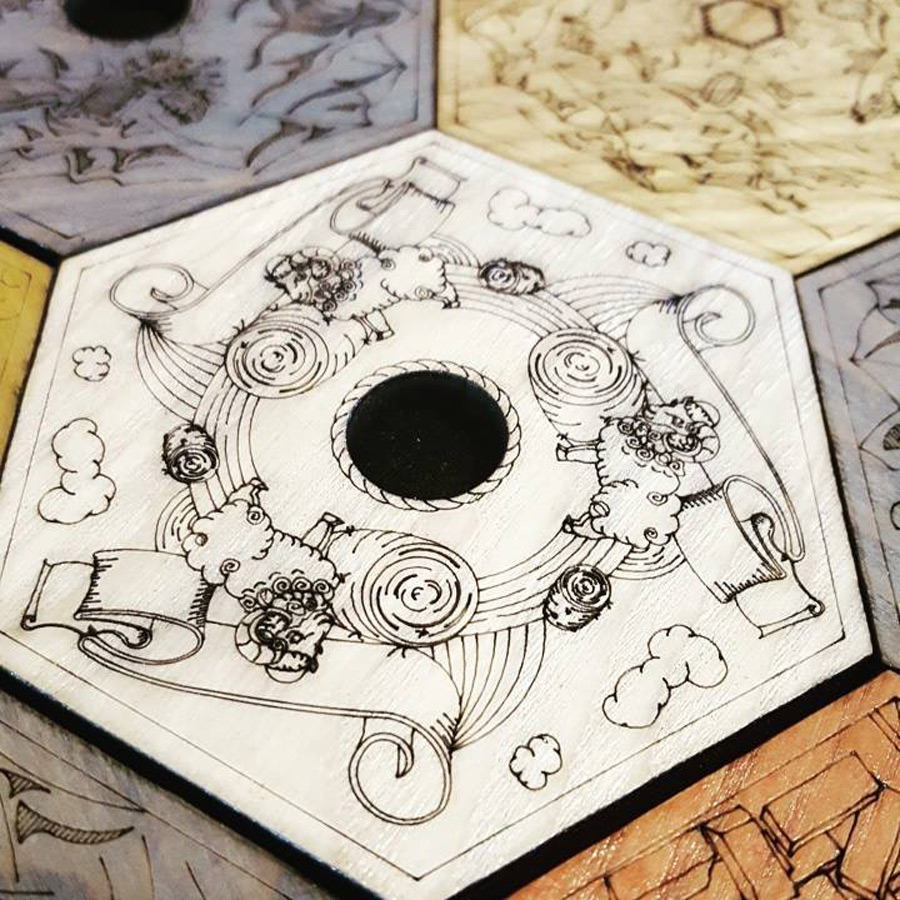 By the end of 2016, I had moved back from New Zealand, and the idea we had been playing around with for years to start our own business became a reality. Once the fever of making this Catan board had abated, we could see a future where we did this for all kinds of games (Tokaido, Clue, Carcassonne, anything!). Thus our business, Thinking Monk Studios, was born.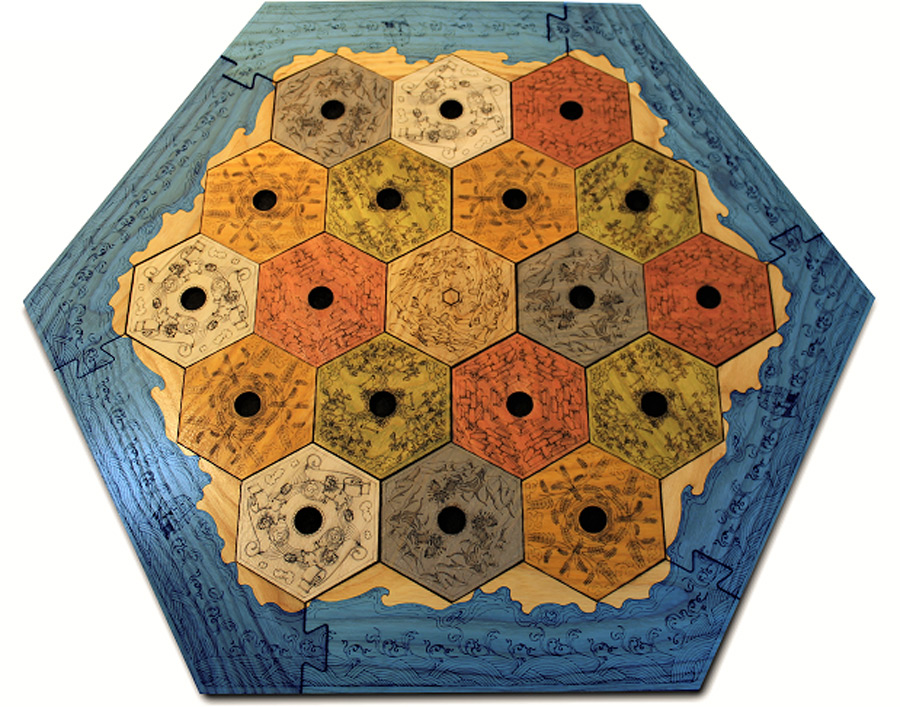 At present, we have a Kickstarter running that covers anything a Catan lover may want. We've crafted the board, expansions, card holders, shot glasses, coasters, and pilsner glasses. That's the beauty of the laser machine, you can create art on a wide variety of mediums.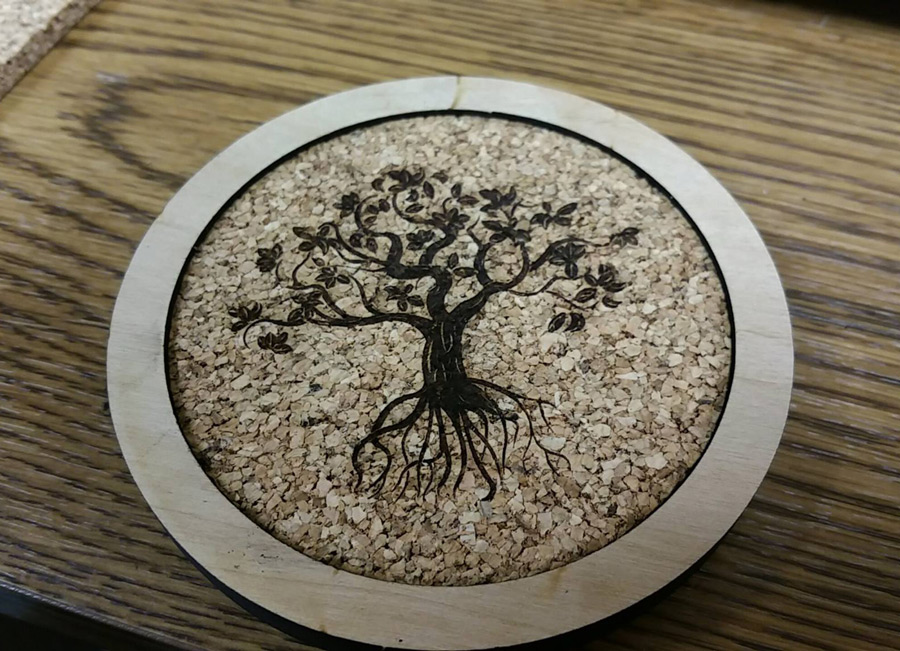 Not only can the mediums shift, but even the finest detail can be teased out, which means the closer you look, the more you will discover.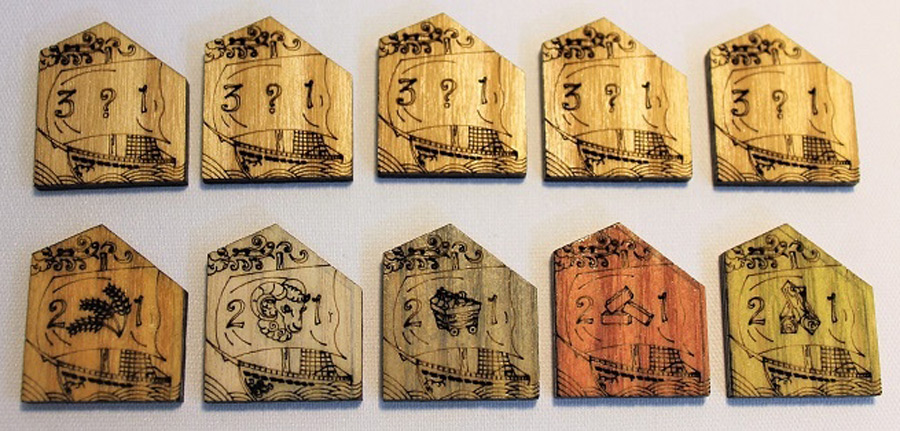 We've also gotten some amazing feedback from Catan lovers around the globe, and that's helped us reimagine our staining (to include blue edges), our designs (from our robber token to pilsner glass design), and the inclusion of the seafarers expansion!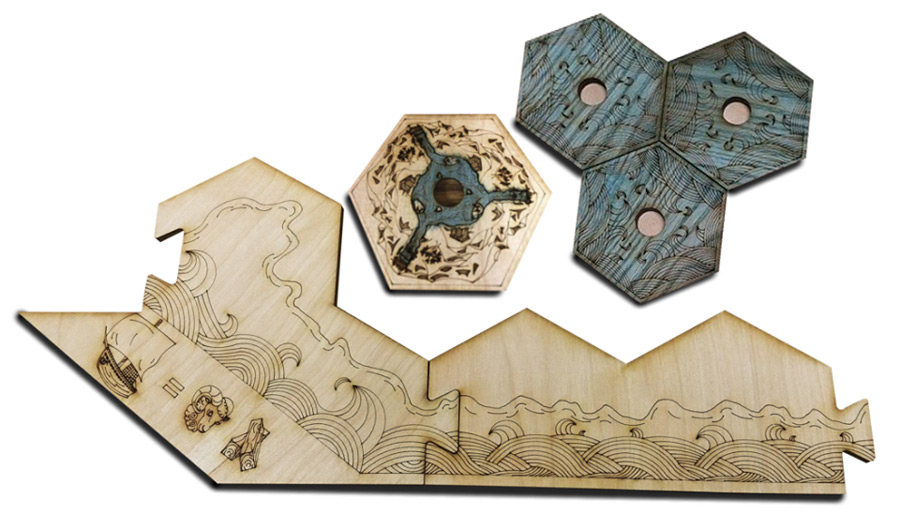 The most important thing to remember about our products is that we are not selling the game, we don't have the legal rights to do so, but what we are doing is selling ACCESSORIES to the game you already own and love. If our campaign is successful, we can then branch out and offer this service for any game imaginable. Who wouldn't love a hardwood, one of a kind board for their favorite game that would last through years of play? Once Catan is completely finished, we'll be moving on to our next board designing adventure.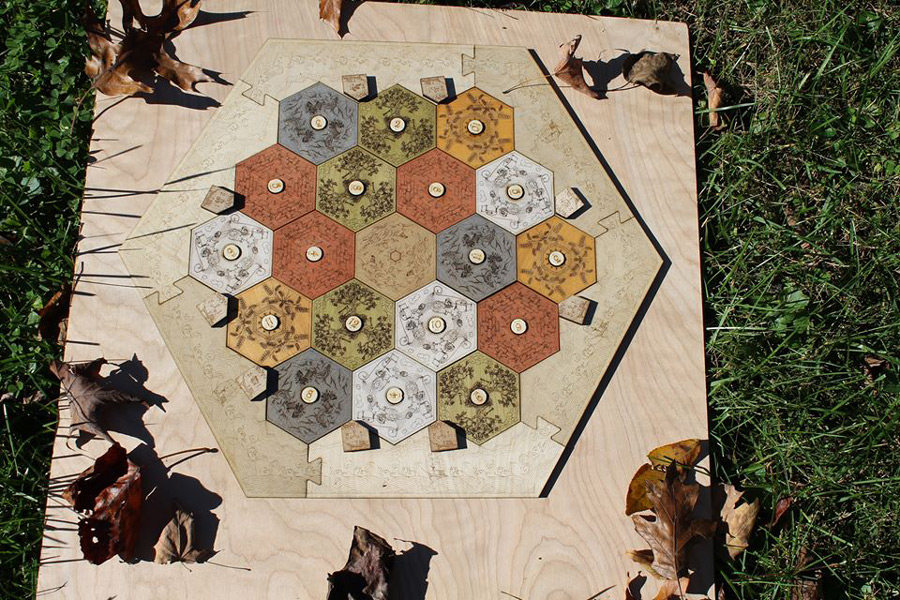 Did you like this story? Please share or comment. Go to this page to submit a story yourself. Subscribe to our online magazine here!