Analog Games aren't just fun. They also often come in interesting boxes featuring beautiful artwork. It's no surprise that a lot of us love to proudly showcase our board game collection on a shelf. In this series, every week one of our fellow board game enthusiasts will exhibit their board game shelf and tell us something about their favorite board and card games. Today we are going to look at the board game shelf of Witt from the Netherlands!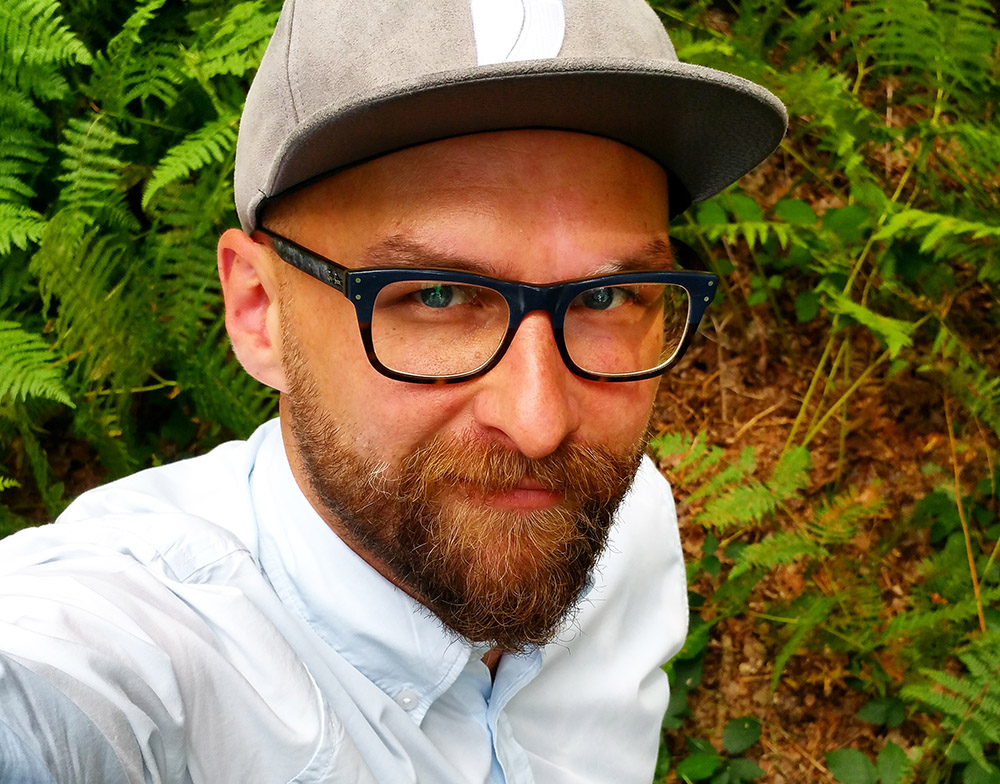 Hi Witt, please introduce yourself.
"Hey fellow board gamers! I'm Witt and I live in the Netherlands, but come originally from Poland. I am a mundane dentist by day and a fervent board gamer by night. …Or every other night. Depending on my gaming group, really. 😉
A few months ago, I started an Instagram feed about board gaming, which has meanwhile become my daily ritual. You may want to check it out here: @boardgameaday. The response has exceeded all my expectations!"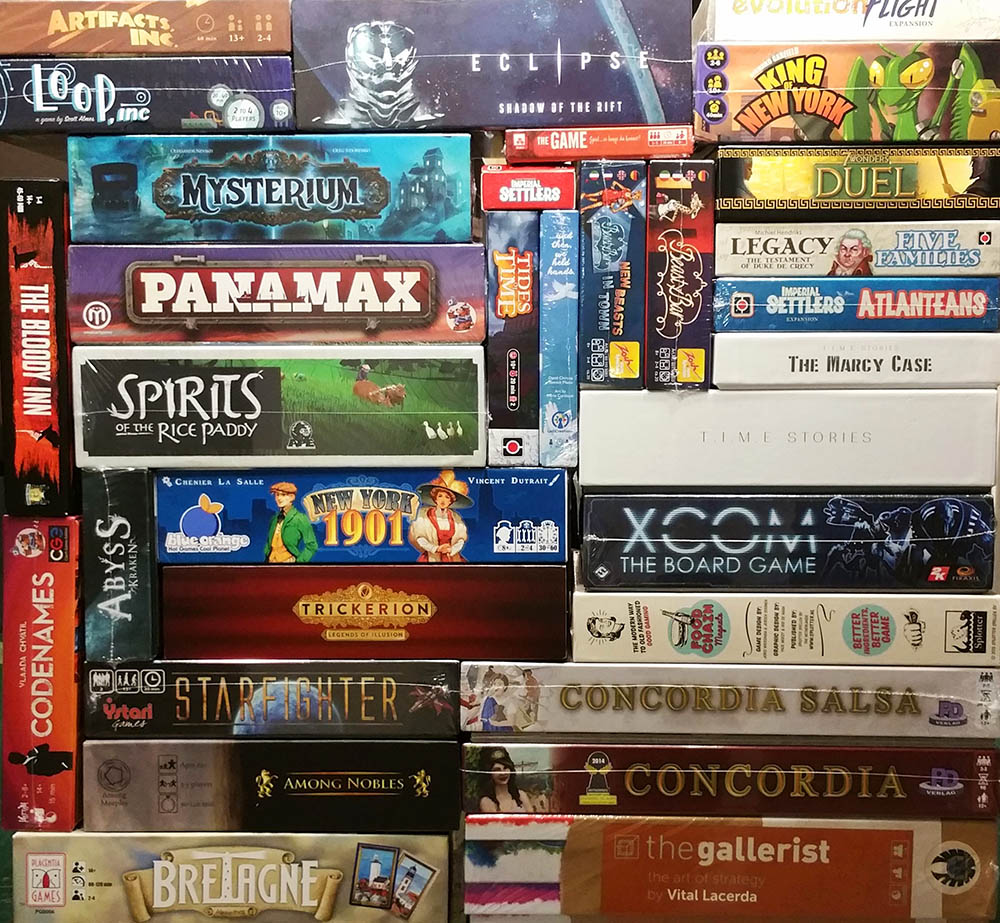 How did you get into this world of non-digital games?
"It started in my late teens with card games like Magic: the Gathering and Lord of the Rings TCG
, played mostly with my younger brother (those were the days of endless winning streaks 🙂 ). After numerous tournaments and conventions, my circle of friends gradually expanded and I was introduced to board games with an actual board. Since constant releases of expansions for trading card games became quite pricey for a student to keep up with, I eventually dropped out of card gaming altogether and started my collection of board games. My very first purchase was Carcassonne
and this game still holds a special place in my board gamer heart."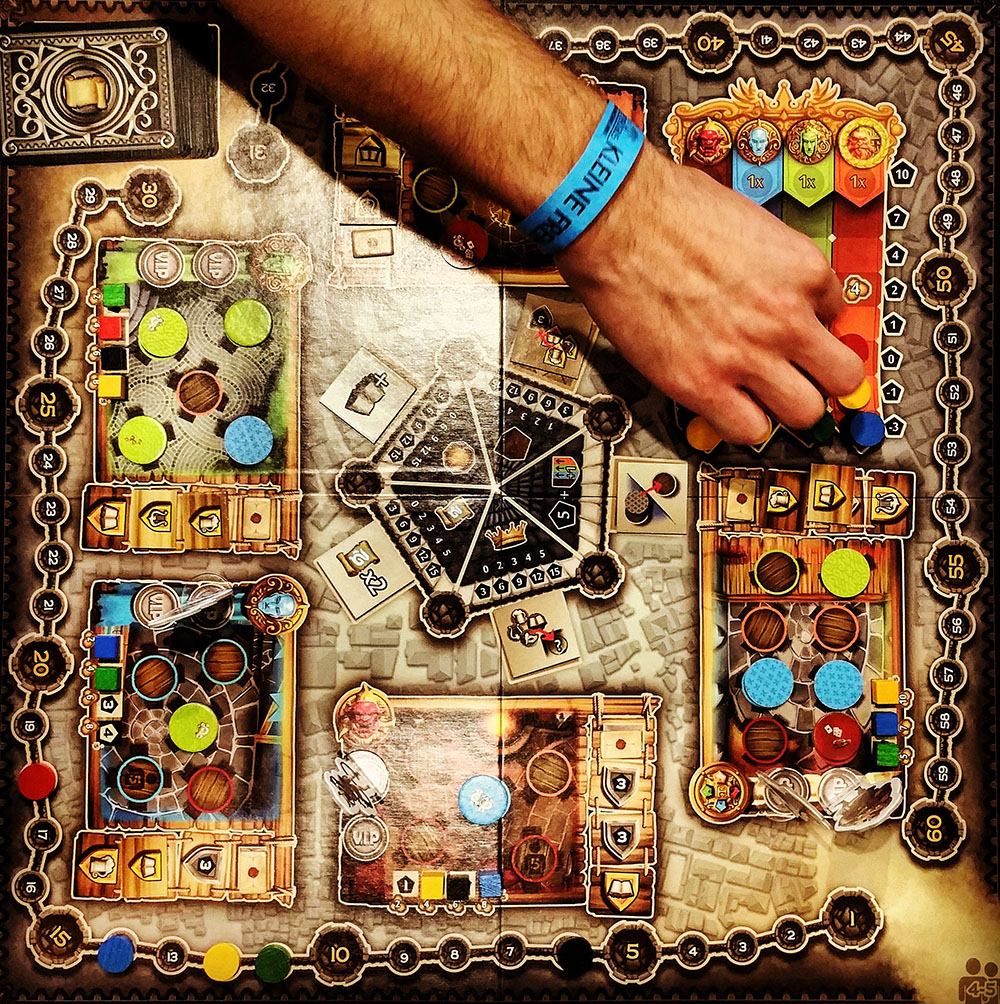 How often do you play?
"A lot of my gaming nights depend on my boardgaming fellows. Our regular night is on Tuesday but we usually meet up during weekends as well. So on average 3-4 times a week. Tuesdays are reserved for gamers-games whereas on a weekend I'm in for basically anything that says 2+ on the box."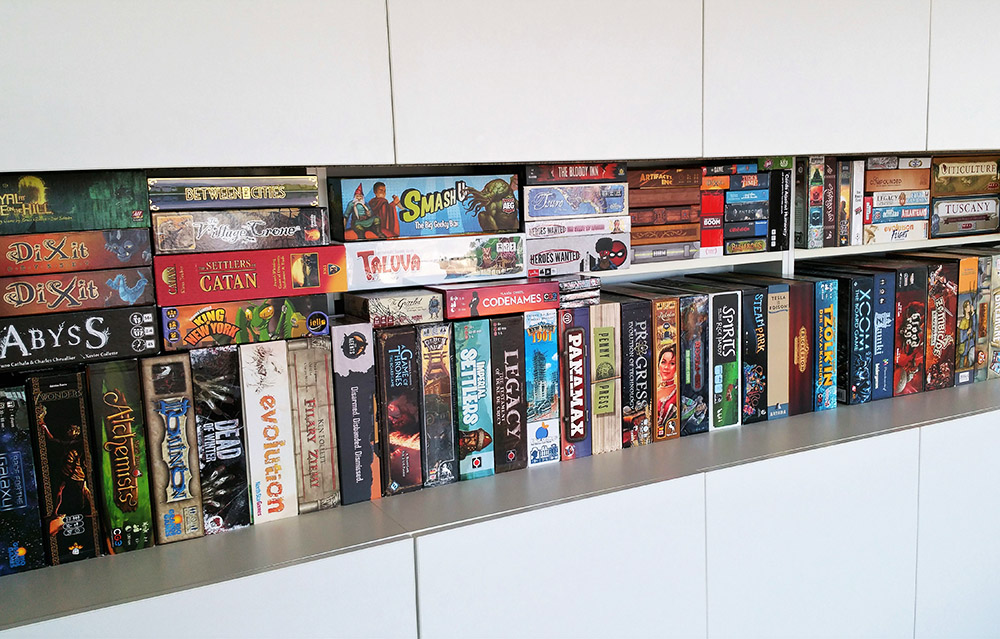 Can you tell us something about your shelves?
"I must say that I am a very visual person so a game needs to be appealing before I consider buying it. This means that sometimes, unfortunately, I used to unfairly misjudge a game that was solid mechanically but not with the greatest artwork out there. Right now the bigger my collection gets, the more selective I become, although I must admit I am a compulsive shopper, so some of the games on my shelf are still shrinkwraped. I also still have a weak spot for boardgames released as Kickstarter projects. However there are hits and… misses. I guess it's a learning process and I sometimes wonder whether in my case the learning curve is as flat as a board itself."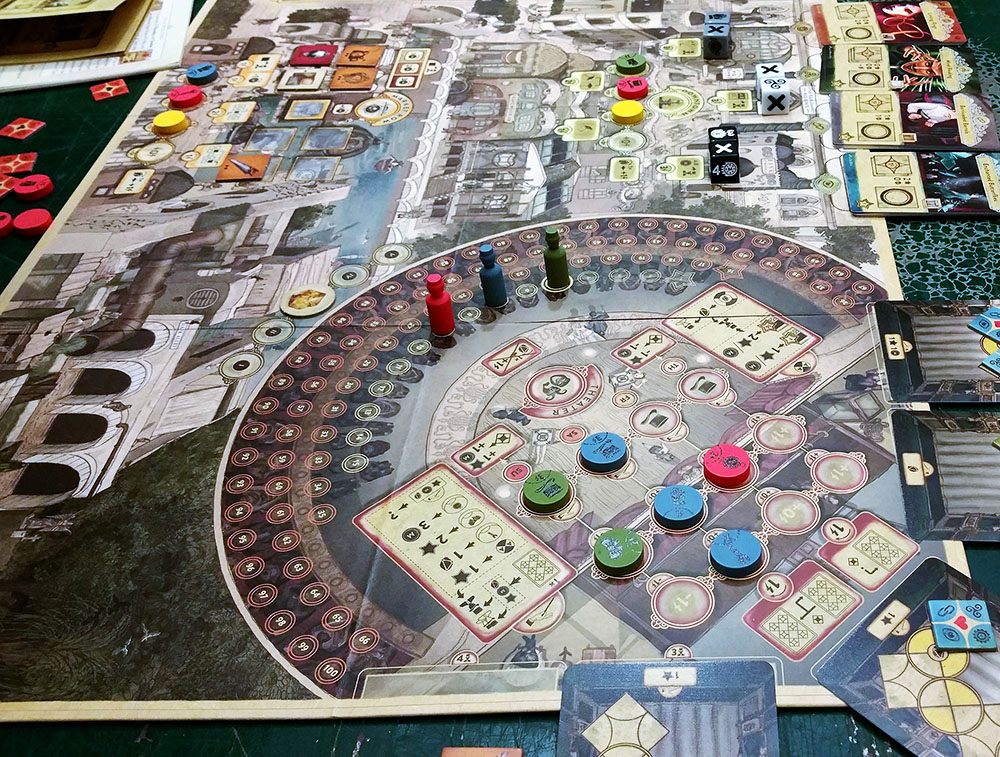 What is your favorite game at the moment?
"Oh, there are way too many! Most of them are bought after at least one playthrough…but there are some that I got purely relying on my gut feeling and, funny enough, those turned out to be my all time favorites! Alchemists
in 2014 and in 2015 Codenames
(just realized, they are from the same publisher Czech Games Edition. Ha!). I would also include T.I.M.E. Stories
(2015), Trickerion
(2015) (to me a bit underrated game funded via Kickstarter), Dead of Winter
(2014) and, last but not least, Concordia
(2013). These are my top 6 games that I would save if ever a fire were to break out at my house 😉 Should that ever happen, I would at least have an excuse to repurchase Pandemic Legacy
and have an opportunity to play it again."
Thank you so much for sharing your shelf and story!
*This article contains affiliate links. For more details, please read our Affiliate Disclosure.
Would you like to present your board game shelf to the world? Please answer the above questions and include some good quality pictures to your story. Go to this page to submit your story. Subscribe to our online magazine here!