Last summer three things happened:
My husband quit his illustration job and
Started working from home because
I stopped leaving the house
At the time we had no idea what was going on, only that I was crying lots and having suicidal ideation. A year before I took a "break" from working, but one week turned into three months turned into a year…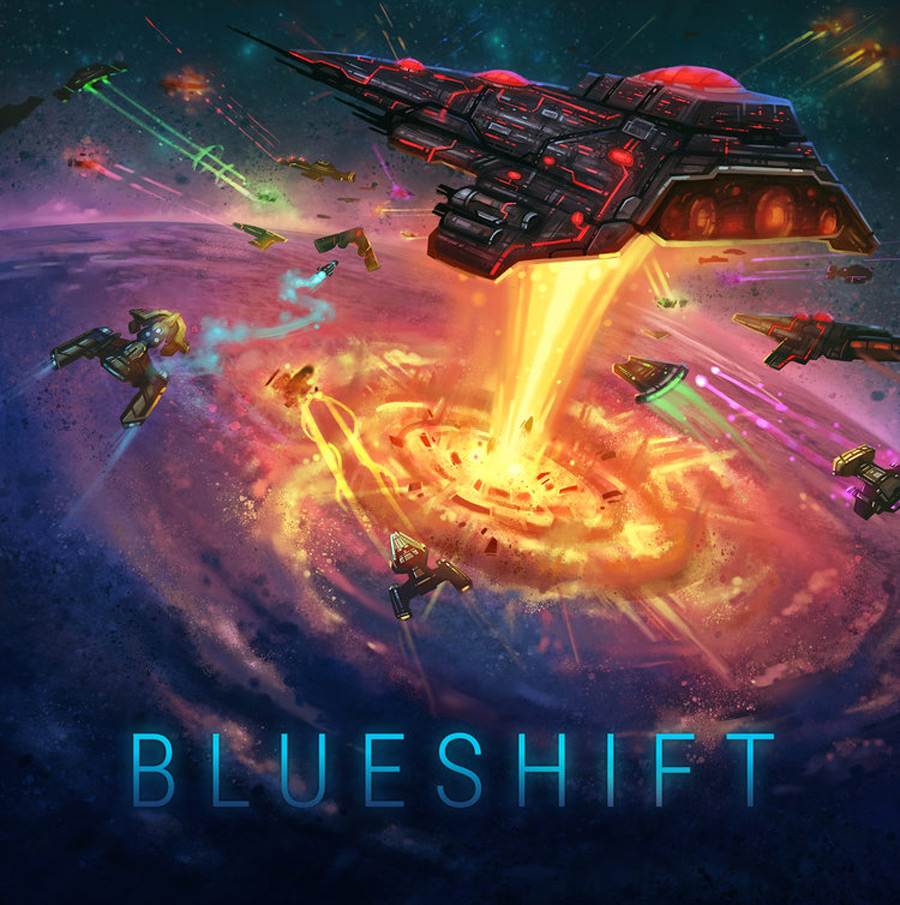 Kyle got a gig illustrating the board game Blueshift. It wasn't much but it paid the rent and, while juggling a few other jobs, allowed him to stay at home.
Throughout the fall, I curled up on a blanket on the floor next to him while he sent in sketches of Xan'ill monks and Hivemind spaceships. Sometimes I'd read out loud to him from The Lunar Chronicles. On really hard days he'd stroke my greasy hair with one hand and paint with the other.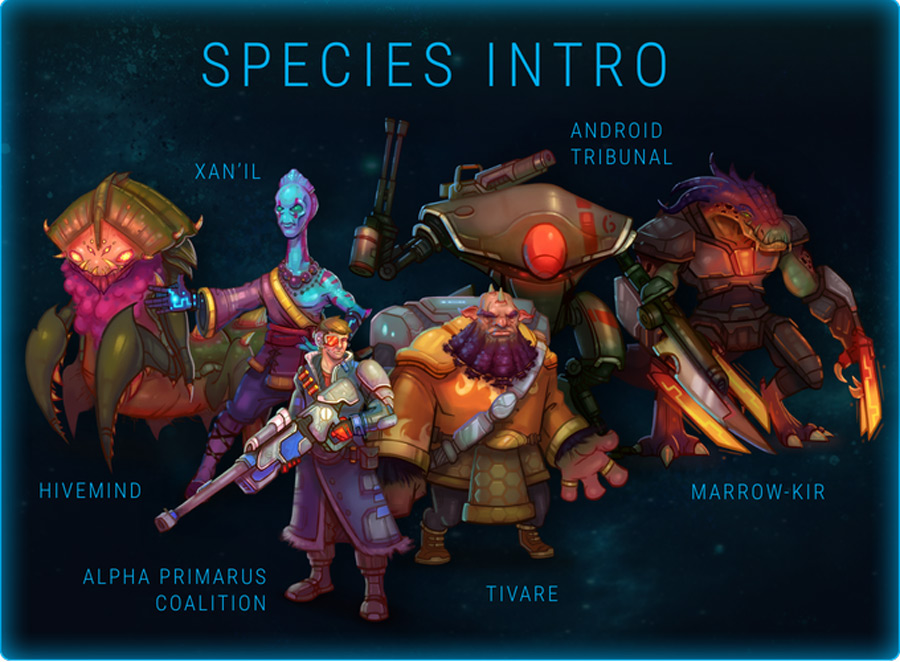 We still had no idea why, as a formerly functioning adult human female, I had turned into a shaking mess with hygiene issues. Kyle would coax me to eat, or shower, or leave the house by promising me different doodles. I'd come out of the shower and he'd have flowers shooting from the mech's gun, or a booger coming out of the Tivare's nose. Usually there was a hidden cat somewhere I had to find.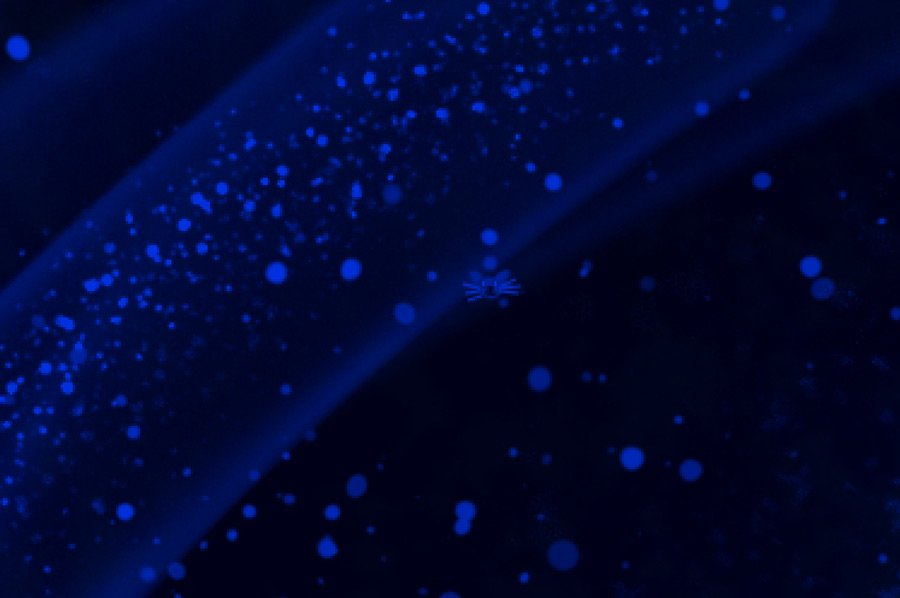 In December I broke completely. Kyle was finishing up the last of the planets for Blueshift and I couldn't stop shaking. My skin was flushing hot, then cold. I felt nauseous, and was convinced I was going to die. That night I ended up in the emergency room with an extreme panic attack.
"Agoraphobia (ag-uh-ruh-FOE-be-uh) is a type of anxiety disorder in which you fear and avoid places or situations that might cause you to panic and make you feel trapped, helpless or embarrassed."
Over the next few months while Blueshift was in playtesting, I was in doctor's offices. Through therapy and medication, I have slowly been putting my life back together.
Just before Blueshift's release, Kyle gave me a little surprise. There, on the box cover, if you zoom in close (like, really, really close) there is an itty bitty pixel cat. To anyone who plays it, Blueshift is a game of galactic domination. But to me, it will always be a reminder of the year Kyle helped me survive.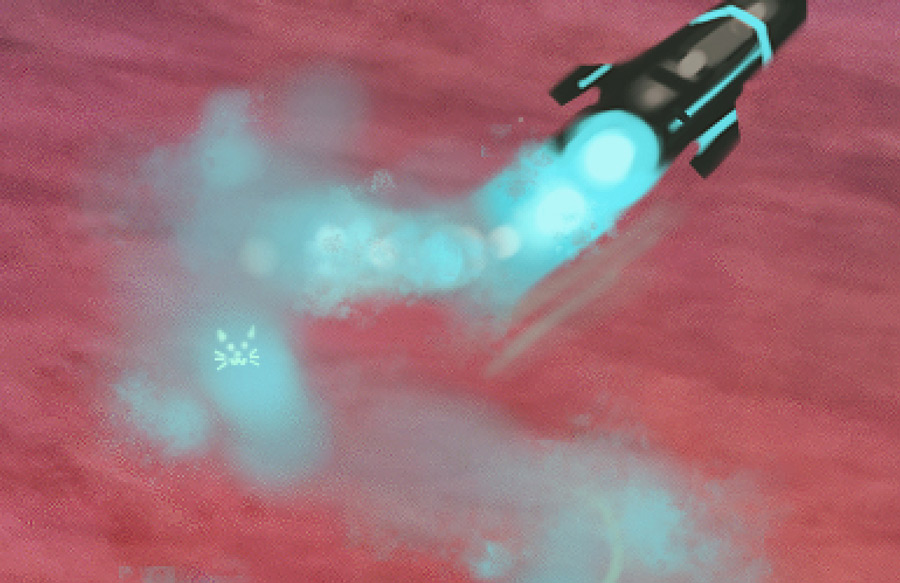 Find out more about Blueshift on Kickstarter.
For Kyle Merriman's art: kylemerrimanart.squarespace.com
Did you like this story? Please share or comment. Go to this page to submit a story yourself. Subscribe to our online magazine here!