Industrial Design student Dennis Boesser from the Netherlands created his own version of Pickomino, a very popular push-your-luck dice game by Reiner Knizia. With more than 600 published games worldwide, Reiner Knizia is one of the most successful game designers of our time. Pickomino is one of Knizia's best-selling games with over one million copies sold.
"I really like to play Pickomino with my girlfriend. Unfortunately it isn't that easy to play on a sofa or in bed because there are a lot of components included. The game consists of sixteen little stones and eight dice and besides it needs a flat playing surface to play properly," Boesser explains.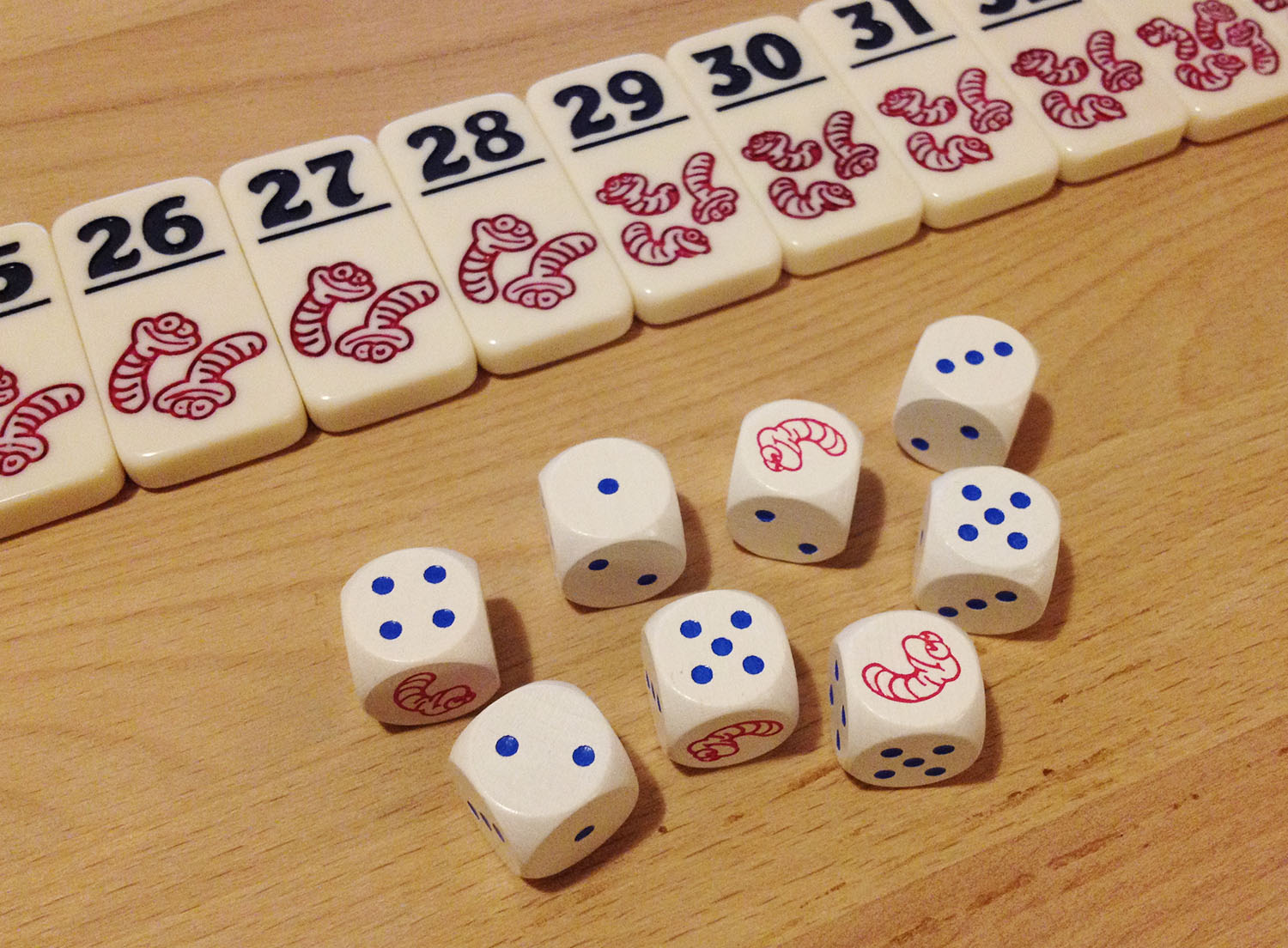 In Pickomino, players are chickens trying to collect the most worms on plastic domino-looking stones, numbered 21 through 36. The higher the number, the more worms it contains. The player with the most worms at the end of the game wins.
When reading the rules, the game sounds like a variant of Yahtzee at first, but it takes the game mechanic a few steps further. You start your turn with eight dice. After each roll you have to put all the dice with a certain number aside. This should not be a number that you have already put aside on a previous roll. You push your luck by deciding whether you will stop or continue rolling your remaining dice. You will lose points when you roll only numbers you have already set aside on previous rolls and scoring is only possible when you roll at least one worm.
"The fun part of this game is to steal stones from your opponents by matching your dice total with their numbers," Boesser told us.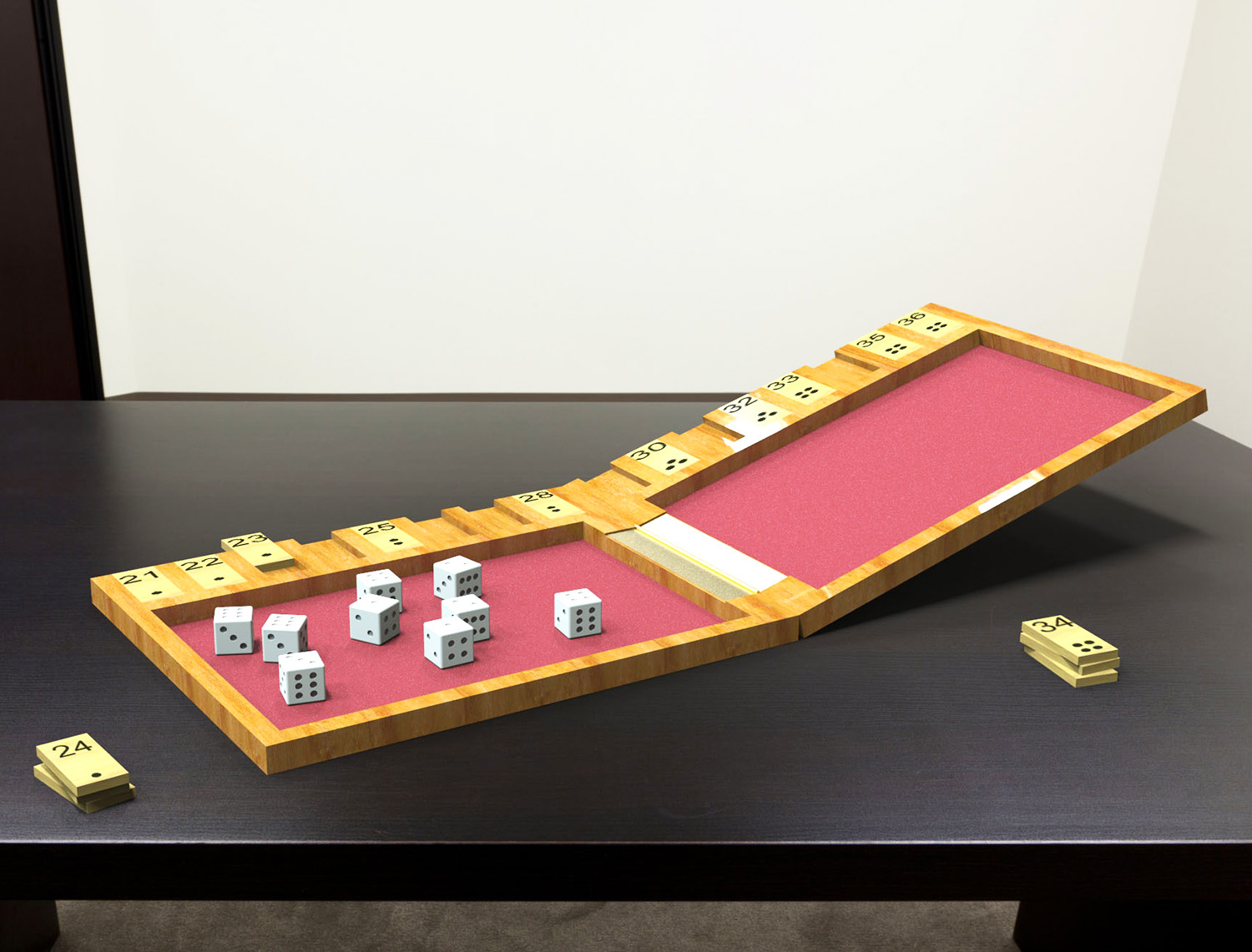 Dennis Boesser first made a few sketches to get a good feeling of his redesign. In order to gain insight into the dimensions and tolerances he created a digital model in design software SolidWorks.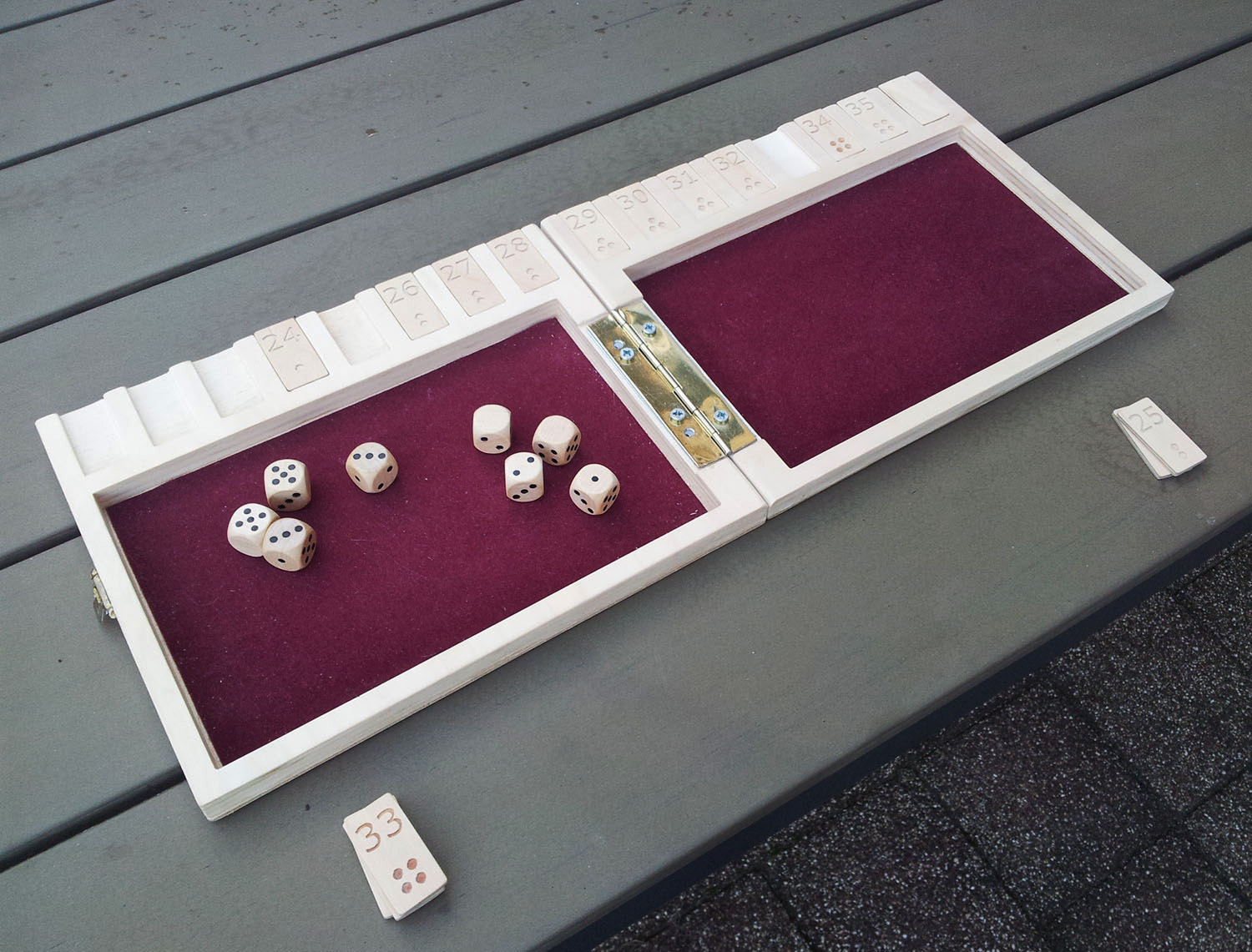 "I wanted to make this game more portable and easy to set up, because this is such a brilliant game. For this reason I made my own wooden box with a backgammon-look. The two compartments are not only used as a surface for your dice rolls but they can store all 16 stones in separate slots as well. When you've finished your game, all playing pieces fit neatly in the compartments so that the box closes properly," he explains.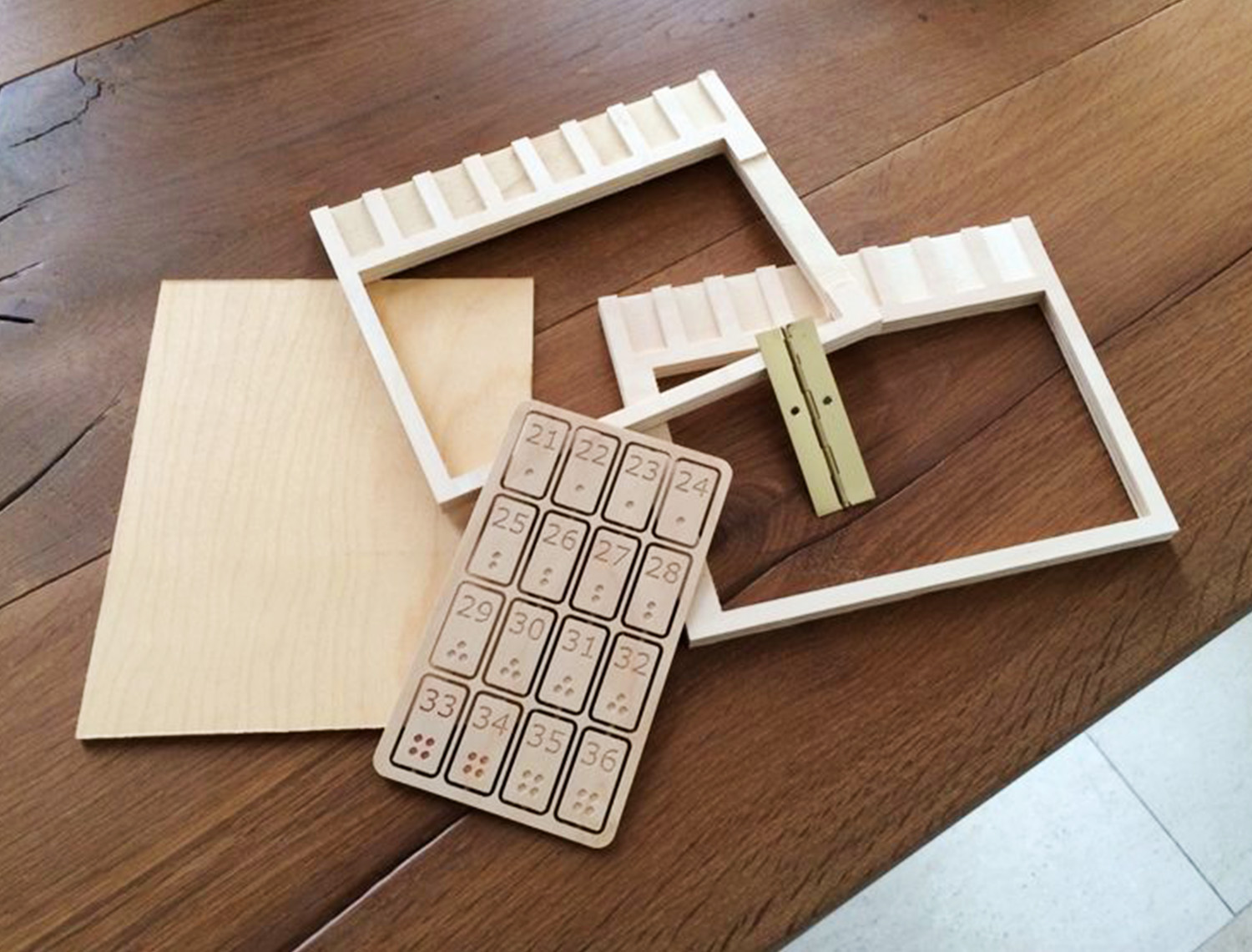 Because all parts had to fit precisely together Boesser asked a fellow student to help him out with the millwork of the 16 numbered wooden pieces.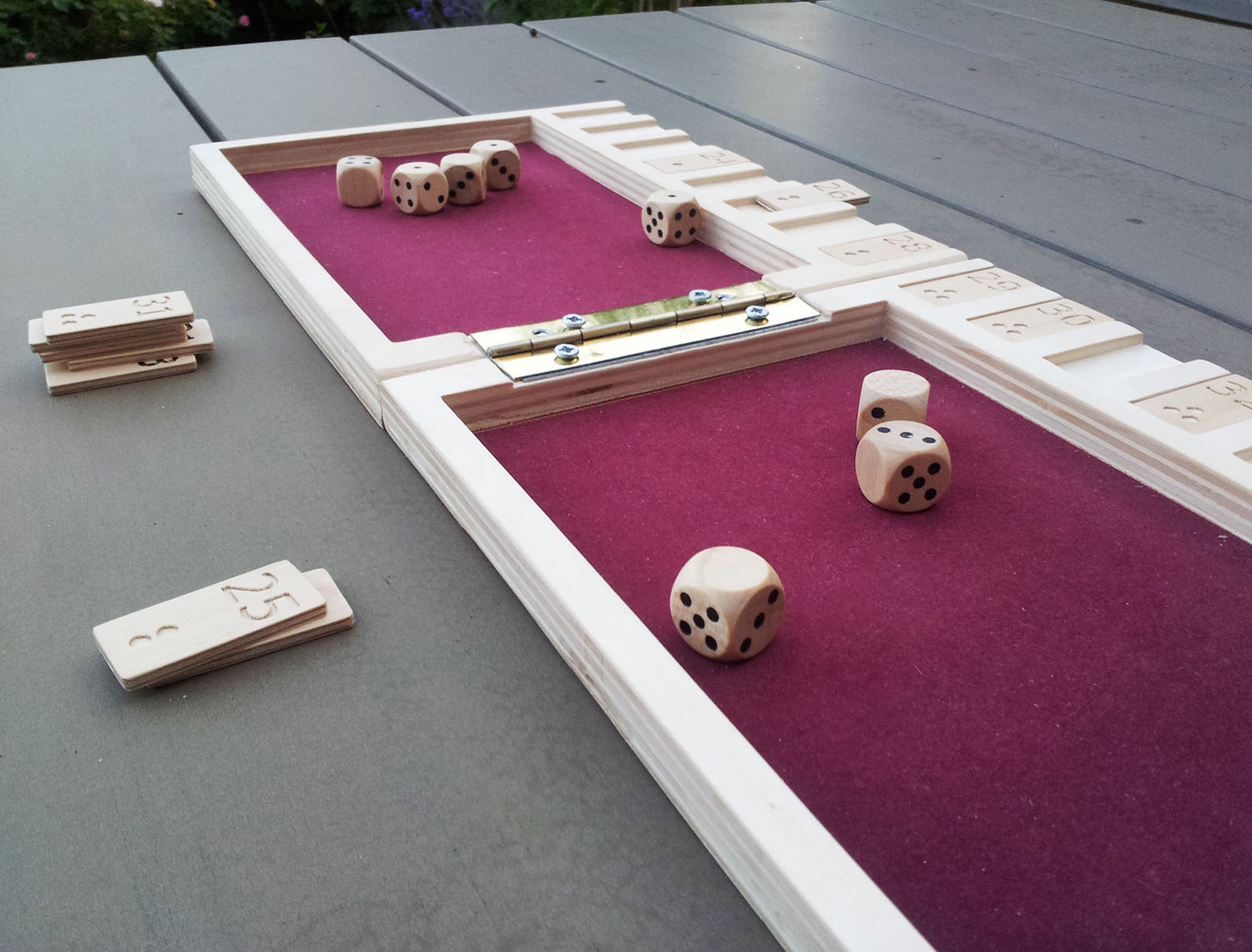 Finally he decided to share his design with Reiner Knizia and he received some very positive feedback from the man himself! Who knows, maybe Knizia will use his design for a Jubilee edition…
Get your copy of Pickomino
, or the Expansion
on Amazon.
Did you like this story? Please share or comment. Go to this page to submit a story yourself.